Wann:
29. Januar 2019 um 20:00 – 23:45
2019-01-29T20:00:00+01:00
2019-01-29T23:45:00+01:00
Wo:
Planet Gasometer
Guglgasse 8
1110 Wien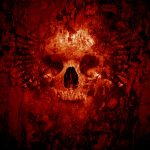 Architects, welchen die britische Musikzeitschrift Kerrang kürzlich den Titel "beste britische Live-Band" verliehen hat und The Guardian kommentierte mit "gloriously crafted anthems of defiance", kündigen ihre bisher größte EU/UK-Tour für Jänner und Februar 2019 an! Die Band wird auf dieser Tour in den größten Hallen gastieren, die sie bisher in Europa bespielt haben. Am 29. Jänner 2019 machen sie in Wien Halt!