Wann:
13. Januar 2019 um 18:30 – 23:45
2019-01-13T18:30:00+01:00
2019-01-13T23:45:00+01:00
Wo:
Arena-Wien
Baumgasse 80
1030 Wien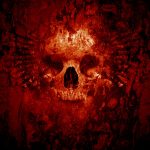 Wir hören euer Flehen, Europa! Wir freuen uns, euch heute die ´Ecclesia Diabolica Evropa´ Tour ankündigen zu dürfen! Zusammen mit At The Gates und Wolves in the Throne Room werden wir die unheilige Dreifaltigkeit und einen Schwarm der Verwüstung über den alten Kontinent bringen!", sagt Behemoth Frontman Adam Nergal Darski zur Ankündigung der ´Ecclesia Diabolica Evropa e.v. Tour 2019´.
Behemoths neues Album, I Loved You At Your Darkest wird am 5. Oktober via Nuclear Blast veröffentlicht. Während der Album-Titel für eine Black Metal Band ungewöhnlich klingen mag, wird dessen Herkunft viele überraschen. "Es ist ein Vers aus der Bibel", verrät Nergal. "Es ist ein Zitat von Jesus Christus selbst. Dass Behemoth diesen Satz als Basis des neuen Albums verwenden, ist ein Sakrileg an extremer Musik."