Jan
25
Fr
Innersphere + Days Of Loss 25.01.19 Escape Metalcorner, Wien

@ Escape Metalcorner Wien
Jan 25 um 19:30 – 23:45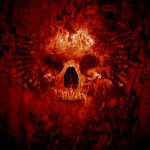 InnerSphere ist eine melodische Death / Thrash Metal Band mit viel Doom und Black Metal im Blut. Die Band kommt aus Pilsen, Tschechien, wurde im Dezember 2015 gegründet. Im Oktober 2016 wurde die Debüt-EP in der ersten Besetzung veröffentlicht.
Nachdem sie Ende 2016 das aktuelle Lineup festgelegt hatte, wurde die Band aktiver, hatte 2 Tourneen, spielte über 30 Gigs in 5 Ländern innerhalb des Jahres 2017 und bereitete ein neues Full-Length-Album vor. Das neue Album Amnesia wurde im April 2018 via Metalgate Records veröffentlicht (darunter 2 Videoclips – Black Forest und When the Empire Falls), gefolgt von einer Tournee durch CZ. Die Band trat auch beim Brutal Assault Festival auf.
DAYS OF LOSS ist eine Melodic Death-/Thrash Metal Band aus Wien/Graz, Österreich.
Die Band wurde Mitte der 90er Jahre gegründet und hat bis jetzt 4 Alben herausgebracht:
– Lobotomy (CD) – 2001 – Eigenproduktion
– Sleeping Gods Lie (CD) – 2004 – Eigenproduktion
– Life Is Decay (CD) – 2010 – (Terrasound Records)
– Our Frail Existence (CD) – 1. Februar 2014 (Noisehead Records)
Band Mitglieder:
– Ben Pauswek – Gesang
– Alex Schmid – Lead Guitar (ebenfalls bei Mastic Scum)
– Denis Dincer – Rhythm Guitar (ebenfalls bei Dismal Lumentis)
– Wolf Labmayer – Bass (ex-Taxidermist)
– Max Fingernagel – Schlagzeug
Die Band hat unzählige Konzerte in Österreich, Deutschland, Polen, Tschechien und der Schweiz gespielt, sowohl als Headliner als auch als Support für internationale Größen wie In Flames, Suffocation, Heaven Shall Burn, Brujeria, usw… und ebenfalls viele Festivalbühnen unsicher gemacht, wie die Main Stage am Metal Fest Austria 2010, Kaltenbach Open Air und auf dem Donauinselfest in Wien.
Das Album "Life is Decay" wurde 2010 für den "Amadeus Music Award" (Österreichischer Grammy) in der Kategorie Hard & Heavy nominiert. Die Verleihung wurde in der Wiener Stadthalle, vor einem 5.000-köpfigen Publikum durchgeführt und live im Österreichischen Fernsehen übertragen.
Gelegentlich hört man Days of Loss auch im Österreichischen Radio, sowie z.B. auf dem Radiosender FM4 in der Metal Show "House of Pain".
Jan
26
Sa
Caronte + Malokarpatan + Mothers Of The Land + Dusk 26.01.19 Escape Metalcorner, Wien

@ Escape Metalcorner Wien
Jan 26 um 20:00 – 23:45
Come To The Sabbath
Caronte Doom/Stoner Metal (Italien)
Malokarpatan Black Metal (Slowakei)
Mothers Of The Land Psychedelic Rock (Wien)
DUSK – Heavy Rock (Graz)