Band: Blood Moon
Titel: Through The Scarlet Veil
Label: Iron Bonehead
VÖ: 24.03.17
Genre: Black Metal
Bewertung: 3,5/5
Written by: Peter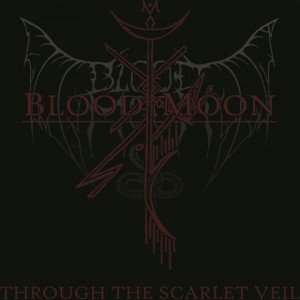 Die Berliner Black Metaller Blood Moon legten bereits früh im Winter 2016/17 ihren neuen Rundling Through The Scarlet Veil vor. Eigentlich wäre es für einschlägig begeisterte BangerInnen schade, wenn er ihnen nicht vors Radar käme. Das daher, da die Band einen nicht grundlegend neuen, aber durchaus reizvollen Mix aus räudigem Black Metal, tiefen fast baritonesken Klargesang und Melodien der Klampfenabteilung bietet. Man bleibt im Kern schon im Fahrwasser des Schwarzmetalls, aber gerade "Schlenzer" im Songwriting in die genannten Richtungen machen das Ganze durchaus spannend. Rausgekommen ist dabei nicht ein Genre-Klassiker, aber eben schon eine Platte, die der einen oder dem anderen gefallen könnte.
Tracklist:
01. I.V. – Fires Of Manifestation
02. The Seven-Rayed Star
03. Sacred Flame – Awakening Of The Ancestors
04. G.N.O.S.I.S.
05. IAO – In the Coils Of The Serpent
06. ΣΕΘ – Chaos In Order
07. O Grandest
08. Psalm Of The Nameless – Thy Kingdom Come
Besetzung:
n/a
Blood Moon im Internet: