Band: Parkway Drive
Titel: Atlas
Label: Epitaph Records
VÖ: 2012
Genre: Metalcore
Bewertung: 5/5
Written By: Patrick Berger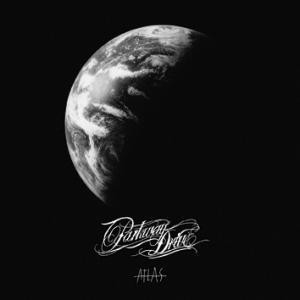 Die langersehnte neue Scheibe der australischen Metalcoregiganten Parkway Drive steht kurz vor dem Release. Hier erfahrt ihr ob sich lohnt die neue CD zu besorgen. Schon mit dem Intro Sparks ist klar, hier kommt etwas besonderes. Mit diesem Song der äußerst episch in Erscheinung tritt lässt euch das Quintett wissen, dass das vierte Studioalbum genauso fantastisch wird wie die Vorgängeralben. Das hört man dann auch schon beim zweiten Stück Old Ghost/New Regrets der bereits auf YouTube vor einigen Wochen veröffentlicht wurde. Schon von Beginn an werden die Instrumente im positiven Sinne missbraucht. Der Sound des neuen Werks, der aus der ca. 5000 Menschen lebenden Gemeinde Byron Bay stammenden Gruppe klingt wieder typisch nach Parkway Drive. Schnelle Gitarrenriffs vermischen sich mit einer satten Doublebass und auch die für die Band typischen Tapping-teile fehlen natürlich nicht. Die Vocals von Sänger Winston McCall sind wie immer aggressiv, dass man meine beim nächsten Growl springen ihm die Stimmbänder vom Hals heraus. Im instrumentalen Bereich gibt es auch einige wenige kleine Ändrungen. Bei dem nach dem Album benannten Song Atlas haben sich in der mitte einige Strichinstrumente wie Geigen verirrt. Dies verleiht dem Song dann das "Sahnehäubchen" zum gelungenen melancholischen Stil. Bei dem  ein bisschen groovig angehauchten Song The Slow Surrender findet man sogar einen Teil bei dem "gescratcht" wird. Ja, gescratcht! Das klingt jetzt ein Wenig nach Nu-Metal, aber es ist auf jeden Fall sehr erfrischend und aufregend. Mit Wild Eyes befindet sich auch wieder ein hymnenähnlicher Song wie schon auf dem Vorgänger Album Deep Blue mit Home Is For The Heartless. Dieser wird sicher ein Kracher wenn die Jungs im November auf Tour kommen zum mitsingen – und schreien. Und noch ein Lied fiel mir poitiv ins Gehör: The River. Der Anfangs an Killsitch Engage´s Klassiker My Last Serenade erinnernde Song entpuppt sich schon bald zu einem richtigen Meisterwerk, das stark an auf dem Album Horizons befindlichen Song Idols And Anchors erinnert, der schon damals mein schwarzes Metalherz höher schlagen ließ. Alles in allem ist es wieder eine gelungene CD die ich jedem ans Herz legen kann, der sich für Metalcore interessiert.
Fazit: Mit Atlas beweisen Parkway Drive einmmal wieder, dass sie zurecht eine "der" Metalcore Bands unseres Planeten sind.
Tracklist:
1. Sparks 02:18
2. Old Ghost/New Regrets 02:50
3. Dream Run 04:08
4. Wild Eyes 04:18
5. Dark Days 04:05
6. The River 05:27
7. Swing 03:31
8. The Slow Surrender 04:14
9. Atlas 04:08
10. Sleight Of Hands 04:27
11. Snake Oil And Holy Water 02:48
12. Blue And The Grey 05:47
Besetzung:
Luke Kilpatrick (guit)
Jeff Ling (guit)
Jia O´Connor (bass)
Winston McCall (voc)
Ben Gordon (drums)
Internet: