SHINEDOWN – Attention Attention
Band: SHINEDOWN
Titel: Attention Attention
Label: Warner Music
VÖ: 04/05/2018
Genre: Alternative Rock/Metal
Bewertung: 4,5/5
Written by: Robert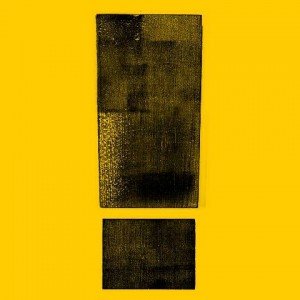 Mit der 2001 gegründeten Post Grunge, Hard Rock Truppe, Shinedown kann der Metal Underground Sportfanatiker erneut Kraftfutter für die Muckibude offerieren. Mein erstes Aufeinandertreffen mit den Jungs aus Jacksonville, Florida war denn nicht in der Kraftkammer, sondern als Einleitung für den The Final Destination Film beziehungsweise als alter Wrestling Verehrer als Intro für die Monday Night RAW. Mit "Attention Attention" eine dreijährige Ruhephase nach dem fulminanten Album "Threat to Survival" endlich unterbrochen.
Für den hartgesottenen Die Hard True Metaller sind die Jungs aus Florida definitiv nichts. Dieser bevorzugt deutlich mehr die Drachenecke. Der modern avancierte Freund der metallischen Musikwelt wird dennoch viel Freude am Material haben. Im Gegensatz zu vielen Szenekollegen zeugen Shinedown Anno 2018 von einer frischen, teilweise sogar experimentierfreudigen Klangzunft.
Klarerweise muss der moderne Metalfreund hier vielerlei an Telleranblicken intus haben, ansonsten klingen gewisse Passagen zu Post-Metal lastig. Die Amis zeugen im neuen Jahr von einer frischen unverblümten Technik, bei welcher vieles gewagt wird. Selbst die um formierten Vibes aus dem Metal Mainstreammarkt machen für meinen Geschmack durchaus Sinn. Sind deutlich weniger schmackhaft wie die knackigen Groove Elemente, allerdings vermag der Bandtross im überwiegenden Teil ordentlich Schmackes bieten. Genügend push-forward Effekte wurden als Reinhören vorab zu dieser Rezension genutzt um zu testen, ob das neue Material desgleichen dazu taugt die Gewichte durch die Gegend zu hieven. Operation gelungen, Patient (in diesem Fall der Rezensent) tot. Das Material ist aufpushend und verursacht einen Effekt den der geneigte Rezensent im Nachhinein mit einem ordentlichen Muskelkater büßen musste. Somit gutes Klangfutter für die Folterkammer.
Abermals sei gesagt, ebenfalls der totale Verweigerer des Sports wird mit dem Material auf "Attention Attention" seine helle Freude haben. Die peitschenden Songs lassen selbst den totalen Couch Potatoe hochhechten und seine müden Knochen zum Sound dieser Jungs aus Florida ordentlich in Bewegung setzten. Die Variation aus modernen Klangavancen ist in einer gekonnten Kombination umgesetzt worden und dies kommt einer ausgezeichneten Fortbewegung im Hause Shinedown zugute. Die Truppe zeigt, der Saft mag bei vielen Genrekollegen raus sein, die Floridianer nähren ihren Sound nach wie vor mit einer guten Mischkombination die eine breite Klangfacette birgt.
Fazit: "Attention Attention" ist eine geglückte Fortführung im Hause Shinedown. Für den modernen Rock/Metal Fan ist das Gebot der Stunde. Regler auf Anschlag und vollends den Sound bis zum Exzess aufsaugen.
Tracklist:
01. The Entrance 0:40
02. Devil 3:33
03. Black Soul 3:29
04. Attention Attention 3:57
05. Kill Your Conscience 3:59
06. Pyro 3:56
07. Monsters 4:15
08. Darkside 4:00
09. Creatures 4:03
10. Evolve 3:01
11. Get Up 4:13
12. Special 3:50
13. The Human Radio 4:16
14. Brilliant 4:41
Besetzung:
Brent Smith (voc)
Zach Myers (guit)
Eric Bass (bass)
Barry Kerch (drums)
Internet: