Band: The Burning Crows
Titel: Behind The Veil
Label: Burning Crows Records
VÖ: 2013
Genre: Rock, British Hard Rock
Bewertung: 5/5
Written by: Thorsten Jünemann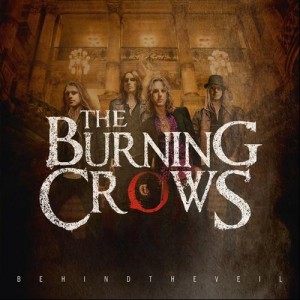 Wow, von der Insel rotiert bei mir grade "Behind The Veil" von THE BURNING CROWS, die bereits mit ihrer EP "Never Had It So Good" bei Fans und Presse konnten.
Nun ist das amtlich produzierte Full-Length Debüt zu haben und musikalisch bewegt man sich auf einem sehr hohen Niveau in der Schnittmenge von AEROSMITH, den BLACK CROWES, THIN LIZZY und verbreitet dazu diverse Aussie-Vibes und Grooves!
That´s Partyrock, der auch lückenlos durchgehört werden, Füller sind hier keine auszumachen.
Aber leider auch kein Überflieger, obwohl das Bein permanent zur Musik mit wippt!
Das Album lädt schnell zum Mitsingen ein und wie es auch typisch für ein beinhartes Rock´n´Roll Album ist, wird natürlich viel über diverse Begebenheiten mit der weiblichen Seite der Bevölkerung gesungen und gerockt!
Klarer Fall für ´nen vollen Fünfer!!
Tracklist:
01. High
02. All the Way
03. You, Me, Tonight
04. Time
05. Fallin'
06. So Wrong
07. Here I Am
08. Say My Name
09. The Queen
10. Devil May Care
11. Slow Up, Get Down
12. Behind the Veil
13. Going Down
14. Best Damn Everything
Besetzung:
Whippz (voc & guit)
Lance Daniels (guit)
Will Lockett (bass)
Chris Chapman (drums)
Internet: