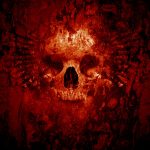 Wer:
DILLINGER ESCAPE PLAN
SHINING

Wann: 16.02.2017
Wo: ((szene)), Wien
Preis: € 30
Info:
THE DILLINGER ESCAPE PLAN sind 5 Jungs aus New Jersey, die Band benannt nach dem "Staatsfeind # 1" John Dillinger. Wuchtige Drums und geile Riffs verpackt in einer lautstarken Mischung aus Metalcore, Hardcore und vermischt mit vereinzelten einigen Jazz Elementen, so könnte man ihren Stil beschreiben.
Wer sich live von der knallharten und gnadenlosen Show von THE DILLINGER ESCAPE PLAN überzeugen möchte, macht das ganz einfach ohne Murren!