LIVING COLOUR Tour 2017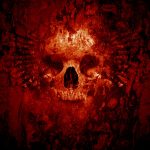 Dienstag, 12. September 2017 Beginn: 20:00 Uhr | Einlass: 19:00 Uhr
Preis VVK: 25,-€ zzgl. Geb.
LIVING COLOUR mit neuem Album und Tour zurück!
Kaum eine Bandgeschichte gestaltete sich je so bunt wie die von LIVING COLOUR aus New York City. "The Cult Of Personality" ist inzwischen jedem Musikfan bekannt und avancierte zum größten Hit der musikalischen Tausendsassa. Mit ihrem neuen Album "SHADE" im Gepäck tourt das Quartett im September quer durch Europa. Drei Termine davon finden in Deutschland statt.
1985 gegründet haben LIVING COLOUR eine ereignisreiche Geschichte hinter sich! Ihr Debütalbum "Vivid" brachte den Song und Dauerbrenner "The Cult Of Personality" hervor und betonierte die Band gleich mit einem Platin-Award in die Musikgeschichte ein. Es folgte eine turbulente Tour mit Guns'n'Roses und auch die vorangegangen Tour mit den Rolling Stones verschaffte der vielversprechenden Band schnell ein breites Gehör. Als Vorreiter des Crossover, Kenner sagen gar Funk Metal, formierte sich das Quartett um Gitarrist Vernon Reid 2002 neu und ist bis heute mit vollem Einsatz aktiv. Mit "SHADE" steht ab dem 08. September 2017 ihr neuestes Studiowerk in den Regalen, dass den unvergleichlichen Stil von LIVING COLOUR nochmals auf den Höhepunkt treibt, der einst den Weg für Bands wie Rage Against The Machine oder Faith No More ebnete. Passend zum Album geht die beispiellose Formation auf große Europatour und macht in drei deutschen Städten halt. Dieses Highlight sollte man sich nicht entgehen lassen. Als Support bringen die US-Amerikaner die Band STONE BROKEN mit.