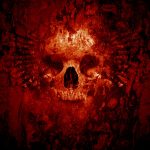 Wer:
WALKING DEAD ON BROADWAY
FALL OF GAIA


Wann: 01.03.2017
Wo: Backstage-Club, München
Preis: € 15
Info:
Der Broadway ist als Herz der amerikanischen Theaterindustrie bekannt und wird oft als Synonym für erstklassige, so wie kritische Unterhaltung genutzt. WALKING DEAD ON BROADWAY verfolgen die Idee einer scharfen und unverfälschten Kunstform. Ende 2009 gegründet, sticht das Quintett seither mit seinem gewaltigen Deathcore-Sound und seinen desillusionierenden Texten hervor. Nach der 2012 erschienenen EP »Welcome To Corpse Wonderland« veröffentlichten die Jungs aus Leipzig ihr Debütalbum »Aeshma«. In der iranischen Mythologie stellt Aeshma einen Dämon dar, der Gier, Mord, Rausch und Wut personifiziert. Aus Sicht der Band ist dies eine Metapher für Leid, Missgunst und alles Schlechte, das die Menschheit hervorbringt. Dieses lyrische Motiv setzt extreme Klänge voraus und ist der Grund für die rigorose Entwicklung, die »Aeshma« durchläuft. WALKING DEAD ON BROADWAY stellen sich selbst mit einem Album vor, das die Verzweiflung und den Ekel ausdrückt, den die Deutschen für das empfinden, was die Menschheit anrichtet. Die Songs spiegeln die heutige Gesellschaft und ihre Neigung zu Zerstörung und Krieg wieder. Hält man sich den Ansatz der erstklassigen und kritische Unterhaltung vor Augen, so beweisen WALKING DEAD ON BROADWAY ihre Fähigkeit, komplexen und anspruchsvollen Deathcore zu schreiben, der sowohl die technischen Voraussetzungen dieses Stils als auch das ideal ausbalancierte Songwriting vereint.
Die Band führte ihre Reise im Jahr 2015 weiter und spielte neben dem With Full Force, dem Summer Blast und dem Wacken auch auf einer Vielzahl weiterer Festivals. Außerdem waren sie Teil einiger großen Touren wie zum Beispiel mit SUICIDE SILENCE, CALIBAN, ESKIMO CALLBOY und WHITECHAPEL. Nach einer kurzen Pause von ihren Live-Shows nahm sich die Band Zeit ihr zweites Album »Slaves« zu schreiben, das im November 2016 unter Arising Empire / Nuclear Blast erscheint. Die Band bleibt ihren Wurzeln treu und mixt harte Sounds mit der lyrischen Reflexion des Missstands unserer Zeit. Die Jungs sind bereit für eine neue Ära und treffen euch mit »Slaves« doppelt so hart wir damals mit »Aeshma«. Stay undead!
Robert, Michael, Max, Kevin und Stephan Walking Dead On Broadway