Die niederländischen Polyrhythmik Metal-Freaks TEXTURES haben letztes Jahr das erste zweier Alben, »Phenotype«, via Nuclear Blast veröffentlicht. Das zweite Album, »Genotype«, ist in der Mache. Im April diesen Jahres wird sich die Band erneut mit »Phenotype« im Gepäck auf den Weg durch Europa begeben. Bei ausgewählten Shows werden sie von den Progressive Groove Metallern EXTREMITIES, den UK-Metallern EXIST IMMORTAL und der Melodic Hardcore-Band ATHENA'S WORD unterstützt. Den gesamten Tourplan gibt es unten!
Die Band kommentiert:
"Wir freuen uns enorm auf die kommende »Within The Horizon Tour« im Frühling. Es ist ein Weilchen her, dass wir unsere letzte Show gespielt haben. Wir können es also kaum erwarten, wieder unterwegs zu sein. Neben den Clubs in unserem Heimatland statten wir auch Frankreich, Italien und der Schweiz einen Besuch ab. Wir freuen uns, Euch alle im April zu sehen!"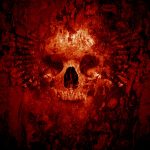 »Within The Horizon Tour 2017«
05.04. F Savigny-Le-Temple – L'Empreinte
06.04. F Bordeaux – Iboat
07.04. F Les Pennes-Mirabeau – Jas Rod
08.04. I Brescia – Circolo Colony
09.04. I Rome – Jailbreak Liveclub
11.04. CH Pratteln – Z7
14.04. NL Lelystad – Underground*
15.04. NL Schijndel – Paaspop
21.04. NL Leeuwarden – Neushoorn**
22.04. NL Enschede – Atak**
23.04. NL Arnhem – Luxor**
28.04. NL Sittard – Volt**
29.04. NL Middelburg – De Spot**
*w/ EXTREMITIES, ATHENA'S WORD
**w/ EXTREMITIES, EXIST IMMORTAL
Weitere TEXTURES-Termine:
16. – 18.06. F Clisson – Hellfest
12.08. NL Leeuwarden – Into The Grave
18. – 20.08. NL Deest – Festival Zeeltje
29.09. – 01.10. D Cologne – Euroblast
Bestellt »Phenotype« jetzt hier:

Holt es euch hier digital.
Quellenangabe: Nuclear Blast Records