Erst kürzlich verkündete die englische Progressive Institution THRESHOLD ihr kommendes Album »Legends Of The Shires«, das noch im Herbst diesen Jahres erscheinen wird und von Karl Groom und Richard West produziert wurde.
Außerdem gab die Band die Daten für ihre »Legends Of The Shires«-Tour 2017 bekannt, an denen ihr die Möglichkeit haben werdet, live mit der Band auf das neue Album abzurocken!
Heute enthüllt THRESHOLD die Support-Acts für die kommende Tour: Macht Euch bereit für DAMNATION ANGELS und DAY SIX!
Richard West kommentiert:
"Uns werden zwei exzellente Bands auf Tour begleiten. DAY SIX haben wir kennengelernt, als sie uns bei ein paar Shows im Jahre 2011 supportet haben und wir sind sehr froh darüber, nun eine komplette Tour mit ihnen spielen zu können. DAMNATION ANGELS waren der Crowd-Liebling schlechthin, als sie letztes Jahr unser Opener-Act waren. Deshalb sind wir sehr glücklich, sie nun als Main Support zu haben!"
Die Britische Symphonic Metal-Formation DAMNATION ANGELS wurde im Jahre 2006 gegründet und veröffentlichte mit »The Valiant Fire« im Jahre 2015 ihr zweites Album.
Die Band kommentiert:
"Wir freuen uns schon jetzt auf Runde zwei mit unseren Freunden von THRESHOLD! Die letzte Tour war wirklich unglaublich, die Fans waren der Hammer und wir können es kaum erwarten, wieder auf Tour zu gehen. Dieses Mal werden wir ein längeres Set spielen, das vielseitiger sein wird und noch mehr Symphonic Metal beinhalten wird!"
Die niederländische Progressive Rock-Band DAY SIX veröffentlichten zuletzt ihr Album »The Grand Design« (2010) und werden Euch auf dieser kommenden Tour vermutlich ein neues Album präsentieren können!
Dazu die Band:
"Dies ist einer dieser seltenen Momente im Leben, wenn sich einfach alles perfekt zu fügen scheint: Wir waren gerade dabei unsere Studiotermine für unser neues Album zu planen, als THRESHOLD nach einem Opening-Act für ihre kommende Europa-Tour gesucht haben. Wann diese sein wird? Genau nachdem das neue Album von DAY SIX endlich fertig gestellt sein soll! Wir sind mehr als nur glücklich, zusammen mit THRESHOLD auf Tour gehen zu können und für diese unglaublichen Menschen und Musiker als Opener fungieren zu können!"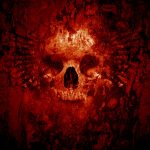 Hier könnt ihr THRESHOLD w/DAMNATION ANGELS, DAY SIX im nächsten Jahr live erleben:
»Legends Of The Shires«-Tour 2017
+ Special Guests
28.11.  NL       Bosuil – Weert
29.11.  GER     Hamburg – Markthalle
30.11.  GER     Berlin – Lido
01.12.  GER     Aschaffenburg – Colos Saal
02.12.  GER     München – Feierwerk
03.12.  CH       Pratteln – Z7
05.12.  GER     Stuttgart – Club Cann
06.12.  GER     Hannover – Musikzentrum
07.12.  BEL      Kortrijk – De Kreun
08.12.  GER     Essen – Turock
09.12.  NL       Zoetermeer – Boerderij
10.12.  UK       London – O2 Islington Academy
Tickets für die Deutschland-Shows erhaltet Ihr hier: http://www.nuclearblast.de/de/produkte/tickets/indoor/ticket/threshold-berlin-30.11.2017.html
Zuletzt veröffentlichte THRESHOLD das Live-Album »European Journey«, welches während der »For The Journey«-Tour im November 2014 aufgenommen wurde und 15 Live-Tracks beinhaltet.
Holt Euch das Live-Album hier: http://nblast.de/EuropeanJourney
oder hier digital: http://nblast.de/ThresholdDownloads
Quellenangabe: Nuclear Blast Records