Die angesagten Pop-Metalcore-Newcomer TO THE RATS AND WOLVES aus Essen haben ihr offizielles Lyric-Video zu 'Love At First Bite' veröffentlicht.
Schaut es euch jetzt hier an:

Die Band hat kürzlich ihre Headline-Tour durch Europa für April 2017 angekündigt zusammen mit DESASTERKIDS, VENUES & 8KIDS.
SPRING BANGERS European Tour 2017: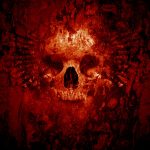 06.04.17 Germany Wiesbaden Schlachthof
07.04.17 Germany Dresden Konk Club
08.04.17 Germany Köln Underground
09.04.17 Germany Hamburg Logo
11.04.17 Germany Hannover Faust
12.04.17 Germany Dessau Beatclub
13.04.17 Czech Republic Prague Rock Cafe
15.04.17 Germany Saarbrücken Kleiner Club Garage
16.04.17 Switzerland Aarau Kiff
17.04.17 Germany Lindau Club Vaudeville
18.04.17 Austria Wien Das Bach
19.04.17 Germany Nürnberg Z-Bau
20.04.17 Germany München Backstage
21.04.17 Germany Karlsruhe Die Stadtmitte
Tickets gibt es hier.
TO THE RATS AND WOLVES haben ihr neues Album »Dethroned« im September 2016 veröffentlicht. Das Album kann ab sofort als CD-Digi und exklusives limitiertes NB-Bundle mit ID-Bracelet hier bestellt werden: http://geni.us/TTRAWDethroned
Holt euch die digitale Version von »Dethroned« via
iTunes: http://geni.us/TTRAWDethronedIT
Amazon mp3: http://geni.us/TTRAWDethronedAMP3
Google Play: http://geni.us/TTRAWDethronedGP
Nuclear Blast Flac: http://geni.us/TTRAWDethronedNB
Spotify: http://geni.us/TTRAWDethronedSP
Schaut euch hier das Musikvideo 'Starting All Over' hier an:

Schaut euch außerdem die vorherige Single 'Riot' hier an:

»Dethroned« Tracklist:
01. Riot
02. The Game
03. Starting All Over
04. Dethroned
05. Knights of Decay
06. Prototype
07. Anti – Heroes
08. Outbreak
09. The Abyss
10. Love At First Bite
11. Dressed In Black
Bonus:
12. Endless Fall
13. Devil Without Horns
Das Cover-Artwork von »Dethroned« stammt vom Künstler Moody Design aus Berlin.
TO THE RATS AND WOLVES' Debütalbum »Neverland« kann hier bestellt werden: http://geni.us/TTRAWShop
Schaut euch hier folgende Musikvideos an:
'Ghosts':

'Blackout':

'Suburban Romance':

Quellenangabe: Arising Empire