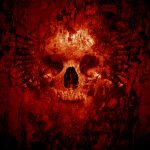 Es geht wieder heiß her auf dem Pannonia Field. Erneut heißt es im Juni das Universum rockt. Novarock 2014 rückt in greifbare Nähe.
NOVA ROCK Festival presented by VOLUME
13. – 15 Juni 2014 | Pannonia Fields, Nickelsdorf/Bgld.
mit IRON MAIDEN, BLACK SABBATH, THE PRODIGY, VOLBEAT, AVENGED SEVENFOLD, SEEED, SOUNDGARDEN, LIMP BIZKIT, ROB ZOMBIE, THE OFFSPRING, SLAYER, MANDO DIAO, AMON AMARTH, DAVID HASSELHOFF uvm…
Der Blickt auf das Line Up der großen Acts ließt sich eindeutig vielversprechend und bunt. Wer kann schon von sich behaupten, die ganz großen Helden des Rock/Metal vereint auf einem Festival zu haben.
Das NOVA ROCK Festival feiert im Jahr 2014 sein 10jähriges Jubiläum und es ist uns eine große Ehre, dass wir Top Acts wie IRON MAIDEN, BLACK SABBATH, THE PRODIGY, VOLBEAT, AVENGED SEVENFOLD, SEEED, SOUNDGARDEN , LIMP BIZKIT, ROB ZOMBIE und eine Special Late Night 80's Show von DAVID HASSELHOFF im schönen Burgenland begrüßen dürfen. Auch THE OFFSPRING reihen in sich in den Kreis der illustren Gratulanten ein und zelebrieren ihr Kultalbum ,,Smash" nach 20 Jahren und alle anderen Hits in einer besonderen Show. Blue- und Red Stage sowie die Red Bull Brandwagen Stage bieten an drei Tagen wieder einzigartige Performances und von einem weiteren Highlight innerhalb des NOVA ROCK Festivals ist hier nun die Rede.
Tickets:
sind bei Musicticket (www.musicticket.at)
in allen oeticket Filialen und Vertriebsstellen (sowie unter +43 1 96096 bzw. www.oeticket.com)
in den Raiffeisenbanken Österreichs (Ermäßigung für Raiffeisen Club-Mitgleider) und auf www.ticketbox.at erhältlich.
Die Vorfreude wächst, Bier und Red Bull, Ottabrause, der Braualtar und noch vieles mehr warten schon auf euch!
Timetable – Geländeplan
13. JUNI 2013 / DONNERSTAG – WARM UP DAY:
FROM DAWN TO FALL, TREATED
14. JUNI 2013 / FREITAG:
RAMMSTEIN, THIRTY SECONDS TO MARS, AIRBOURNE, WITHIN TEPMPTATION, A DAY TO REMEMBER, SABATON, FIVE FINGER DEATH PUNCH, COAL CHAMBER, KREATOR, ANTI-FLAG, TESTAMENT, P.O.D., GALLOWS, HELLYEAH, HEAVEN'S BASEMENT, THE GHOST INSIDE, NIIE, LOXODROME, KITTY IN A CASKET, WALLIS BIRD
15. JUNI 2013 / SAMSTAG:
KISS, DEICHKIND, HIM, AMON AMARTH, GENTLEMAN, PARKWAY DRIVE, STEREOPHONICS, IAMX, CRADLE OF FILTH, DRAGONFORCE, BAUCHKLANG, THE 69 EYES, BOSSE, OHRBOOTEN, AMARANTHE, THE BOTS, A MOMENT FOREVER, ALL FACES DOWN, SAINT LU, ALKBOTTLE
16. JUNI 2013 / SONNTAG:
KINGS OF LEON, VOLBEAT, SPORTFREUNDE STILLER, BIFFY CLYRO, PARAMORE, KORN, BULLET FOR MY VALENTINE, PASSENGER, PAPA ROACH, COHEED & CAMBRIA, ASKING ALEXANDRIA, STEVEN WILSON, DIR EN GREY, JOHNOSSI, CALIBAN, FIDLAR, THE SWORD, WENDY'S BÖHMISCHE BLASMUSIK, GIVE EM BLOOD, DEVASTATING ENEMY, DEFRAGE, EMIL BULLS
Mehr Infos zum NOVA ROCK Festival 2014 presented by VOLUME findet ihr wie gewohnt auch auf www.novarock.at, www.facebook.com/novarock oder www.skalarmusic.at.