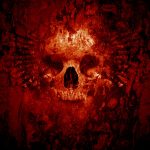 Wann: 08.04.2017
Wo: Arena Wien
Preis:  54,50€
1 TAG – 17 BANDS – 2 BÜHNEN und das alles mitten im prachtvollen Wien!

Trotz der Existenz des Festivals ROCK IN VIENNA fehlte es in Österreichs Hauptstadt an einem richtigen Trash/Death/Black Metal Treffen. Dieses Problem soll jetzt abgeschafft werden. Am 08. April 2017 werden sich ab 14:00 Uhr alle möglichen Gestalten versammeln, um die Geburt des womöglich lautesten Festivals des Jahres zu erleben. Das VIENNA METAL MEETING ist angelehnt an das allseits bekannte holländische EINDHOVEN METAL MEETING.
Die Show findet in der Arena Wien, eine der renommiertesten Venues in ganz Wien, statt. Die perfekte Location für das Gathering.
MORTAL STRIKE – BLACK INHALE – HARAKIRI FOR THE SKY – BATUSHKA – ASPHYX – FLOTSAM AND – JETSAM – SODOM – MAYHEM – IRDORATH  – CAD – DISABUSE – IZEGRIM – DEW-SCENTED – CARONTE – DRAGGED INTO SUNLIGHT – THE RUINS OF BEVERAST – MALIGNANT TUMOUR
Dieser Haufen an Bands garantiert einen extremen und vor allem lauten Abend. Das vielversprechende Line-Up dürfte fast keinen Metal-Fan unberührt lassen. 😉 Bereitet euch auf einen der aufregendsten Abende vor!
Also nicht zu lange warten und gleich hier eure Tickets sicher:
Vienna Metal Meeting
Oeticket
ANFAHRT:
ARENA WIEN
Baumgasse 80
1030-Wien
Österreich
MIT DEM AUTO
Um die Arena Wien herum gibt es sehr viele öffentliche Parkplätze für euren PKW. Am Samstag fallen keine Kurzparkzonengebühren an.
Parkgaragen (Nahe der Arena – kostenpflichtig):
APCOA Parkhaus Erdberg
Franzosengraben 2
A-1030-Wien
Geöffnet: 24/7
APCOA Parkhaus Paragonstrasse
Paragonstrasse 2
A-1030-Wien
Geöffnet: 24/7
MIT ZUG/BUS
Detaillierte Informationen findet ihr unter:
MIT DEM TAXI
Normalerweise befinden sich Taxi's bei größeren Veranstaltungen immer vor der Arena. Solltet ihr kein Taxi vor dem Club auffinden, könnt ihr euch telefonisch eines bestellen (alle Anbieter haben die selben Tarife)
+43 (1) 40400 Vienna Taxiservice
+43 (1) 31300 Vienna Taxiservice
+43 (1) 60160 Vienna Taxiservice
UNTERKÜNFTE:
In Fussgehreichweite zur Arena-Wien
Austria Trendhotel Doppio
Vienna Sporthotel
Ibis Budget St. Marx