ARCHSPIRE – Erster Track veröffentlicht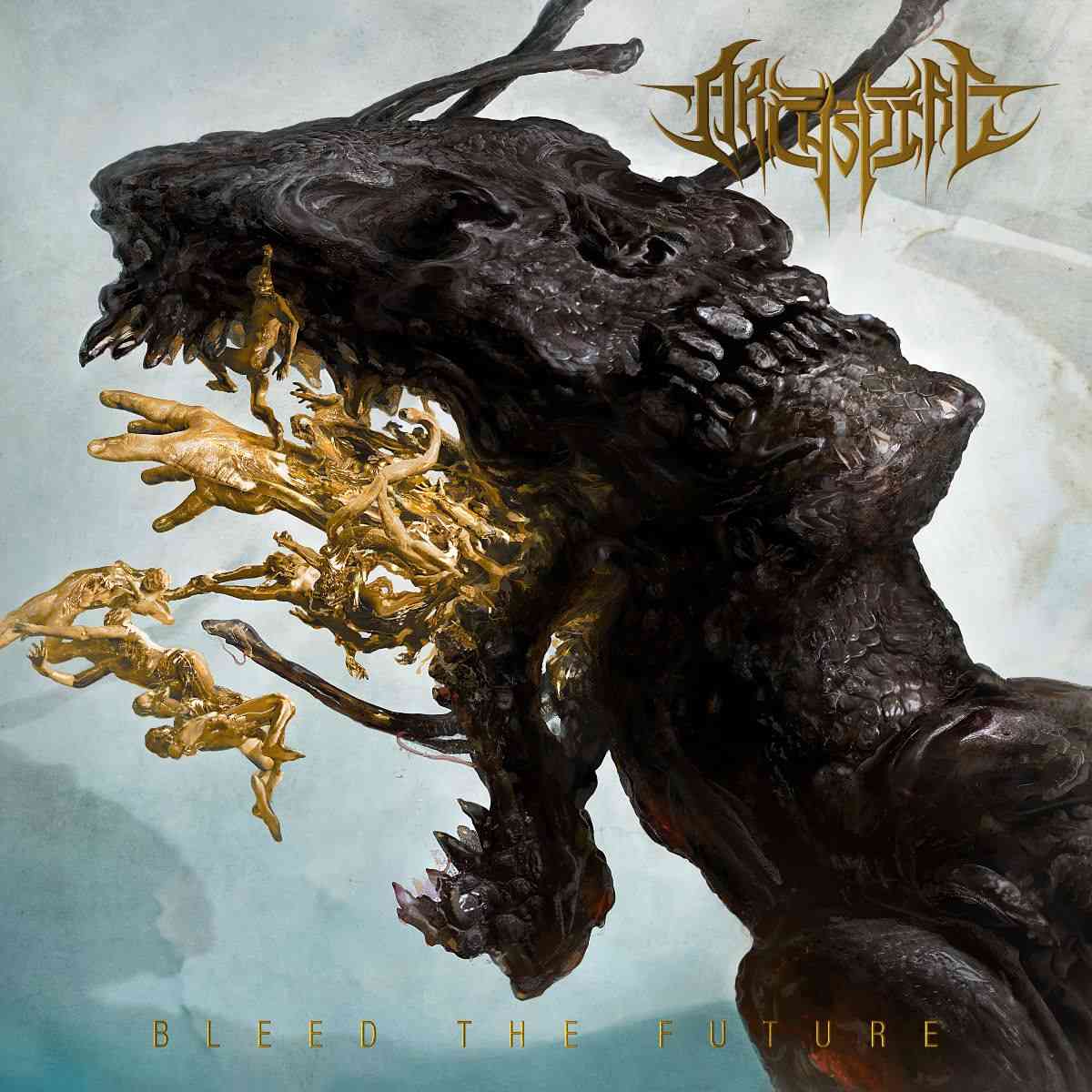 ARCHSPIRE veröffentlichen ersten Track des kommenden Albums 'Bleed the Future'
Die kanadische Tech-Death-Band ARCHSPIRE hat den brandneuen Song "Golden Mouth of Ruin", des kommenden Album "Bleed the Future" als Apetizer veröffentlicht. Das Album wird voraussichtlich am 29. Oktober 2021 weltweit über Season of Mist veröffentlicht. Der Apetizer als Musikvideo ist hier zu sehen:
ARCHSPIRE kommentiert:
"Die Archspire-Küche ist eröffnet!!! Wir werden große Portionen des schnellsten Death Metals servieren, den eure Ohren vertragen können, in ganz Europa und Großbritannien, also kommt und holt euch eine extra große Portion hausgemachten, extra cremigen Tech-Death! Lasst auf jeden Fall Platz für den Nachtisch, denn wir werden Songs von unserem kommenden Album Bleed the Future spielen! Bon appetit!"
ARCHSPIRE enthüllen außerdem das Artwork für "Bleed the Future", das von Eliran Kantor entworfen wurde!
ARCHSPIRE haben bereits neue europäische Tourdaten für November/Dezember 2021 angekündigt. Die Band wird mit 350 bpm durch 12 Städte donnern und eine vollständige Liste der bestätigten Shows kann unten eingesehen werden. Tickets gibt es HIER zu kaufen.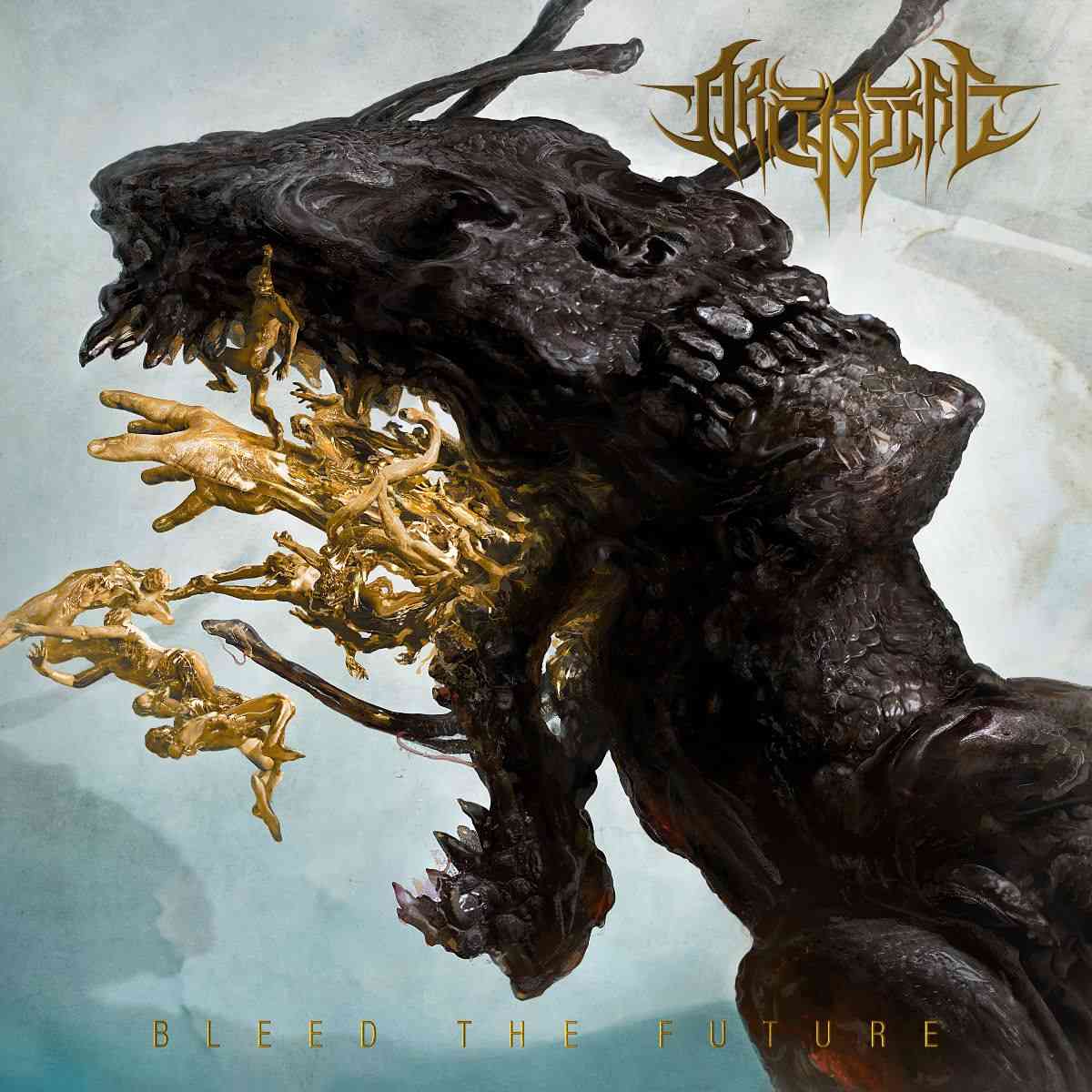 Tracklist
01. Drone Corpse Aviator
02. Golden Mouth of Ruin
03. Abandon the Linear
04. Bleed the Future
05. Drain of Incarnation
06. Acrid Canon
07. Reverie on the Onyx
08. A.U.M.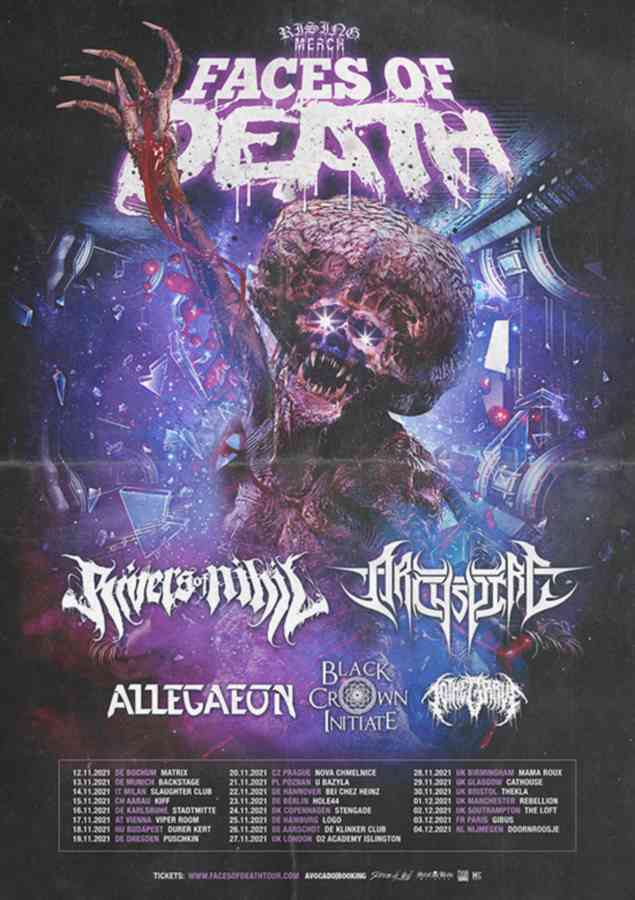 Avocado Booking presents:
Rising Merch Faces Of Death Tour 2021
RIVERS OF NIHIL
+ ALLEGAEON
+ ARCHSPIRE
+ BLACK CROWN INITIATE
+ TO THE GRAVE
12/11/2021 Matrix, Bochum (DE)
13/11/2021 Backstage Halle, Munich (DE)
14/11/2021 Slaughter Club, Milan (IT)
15/11/2021 KiFF, Aarau (CH)
16/11/2021 Die Stadtmitte, Karlsruhe (DE)
17/11/2021 Viper Room, Vienna (AT)
18/11/2021 Dürer Kert, Budapest (HU)
19/11/2021 Puschkin, Dresden (DE)
20/11/2021 Nova Chmelnice, Prague (CZ)
21/11/2021 U Bazyla Poznan (PL)
22/11/2021 Béi Chéz Heinz Hannover (DE)
23/11/2021 Hole44 Berlin (DE)
24/11/2021 Stengade Copenhagen (DK)
25/11/2021 Logo Hamburg (DE)
26/11/2021 De Klinker Club Aarschot (BE)
27/11/2021 O2 Academy Islington London (UK)
28/11/2021 Mama Roux's Birmingham (UK)
29/11/2021 Cathouse Glasgow (UK)
30/11/2021 Thekla Bristol (UK)
01/12/2021 Rebellion Manchester (UK)
02/12/2021 The Loft Southampton (UK)
03/12/2021 Gibus Paris (FR)
04/12/2021 Doornroosje Nijmegen (NL)
Quellenangabe: Season Of Mist