STORM SEEKER – Single Premiere
STORM SEEKER – "How To Be A Pirate" Single Premiere – Neues Album "Guns Don't Cry" erscheint am 29.01.21 NoCut/SPV
Heute ab 20:00 erzählen uns die Folk-Metal Piraten von STORM SEEKER in ihrer neuen Single "How To Be A Pirate" wie es ist, als waschechter Pirat die sieben Weltmeere unsicher zu machen. STORM SEEKER servieren uns damit ein weiteres Appetithäppchen auf das im Januar 2021 erscheinende Bomben-Album "Guns Don't Cry".
In ihrer neuen Single liefern die fünf Düsseldorfer um Frontmann Timothy Abor eine Anleitung, wie man zum Schrecken der Seefahrer und Hafendirnen wird. Dabei dürfen ein Papagei, ein Schiff (oder Vergleichbares), sowie ordentlich Rum natürlich nicht fehlen.
"How To Be A Pirate" ist eine echte Hymne, die alle Stärken der Band vereint und ab dem ersten Hören zum Mitsingen einlädt.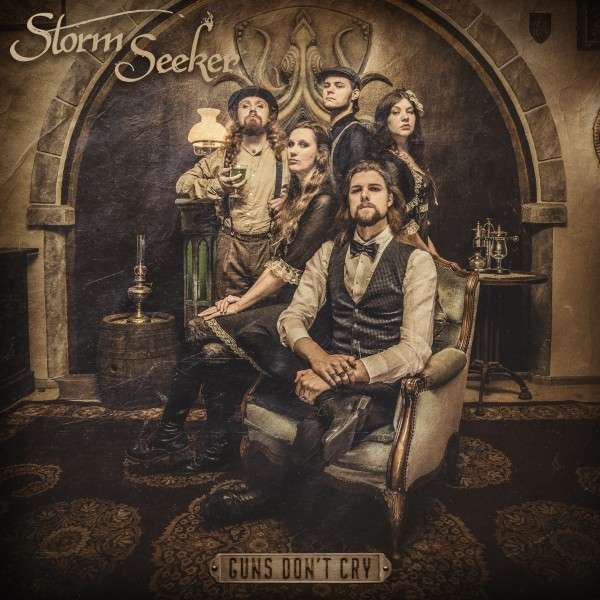 Tracklist
01. How To Be A Pirate
02. Naval Hitchhike
03. Shoot This Ship Down
04. Guns Don't Cry
05. One more Day
06. Compass
07. Row Row Row
08. Deathwatch Beetle Party (feat. Mr. Hurley & die Pulveraffen)
09. Maelstrom (feat. Tanzwut)
10. Sextant (feat. Seeb from Orden Ogan)
11. Itsy Bitsy Teenie Weenie Honolulu Strand Bikini
Quellenangabe: m2 mediaconsulting