THE RASMUS – enthüllen neue Single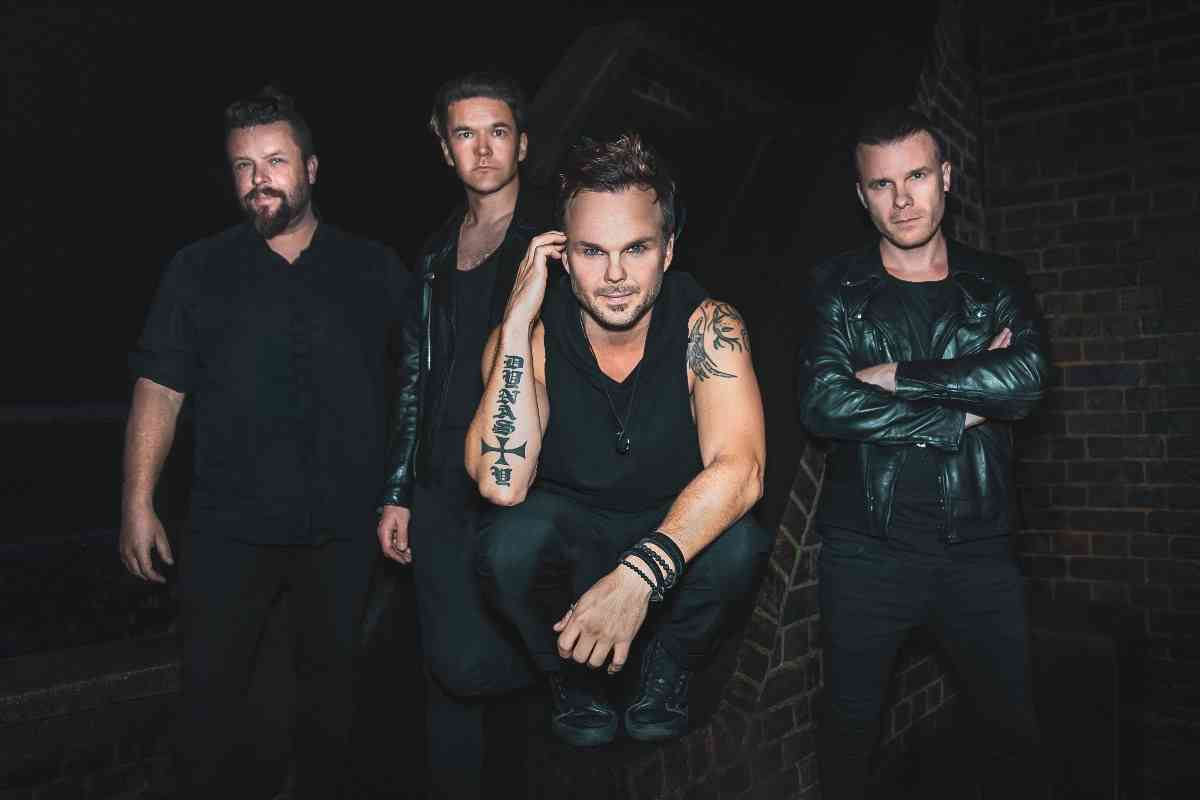 THE RASMUS – enthüllen neue Single "Bones"
Vier Jahre sind seit dem letzten THtE RASMUS-Album Dark Matters vergangen. Während des letzten, von der Pandemie geprägten Jahres waren THE RASMUS damit beschäftigt, ihr zehntes Album zusammen mit dem in Großbritannien ansässigen, in Dänemark geborenen Produzenten Joshua aufzunehmen.
THE RASMUS kehren mit den ersten Früchten dieser Sessions in Form der neuen Single und des Lyric-Videos "Bones" zurück.
THE RASMUS Sänger Lauri Ylönen spricht über "Bones":
"Es geht um schlechtes Karma. Was immer du im Leben zurücklässt, findest du eines Tages vor dir. Dieser Song präsentiert einen etwas anderen Sound, hat aber immer noch die typische dunkle Schicht von The Rasmus."
Auf "Bones" werden im Herbst weitere Singles folgen, die zu einer vollständigen Albumveröffentlichung im Jahr 2022 führen werden (Details folgen). Die Albumveröffentlichung wird von einer weltweiten Tour begleitet. Alle Termine findet ihr hier aufgelistet.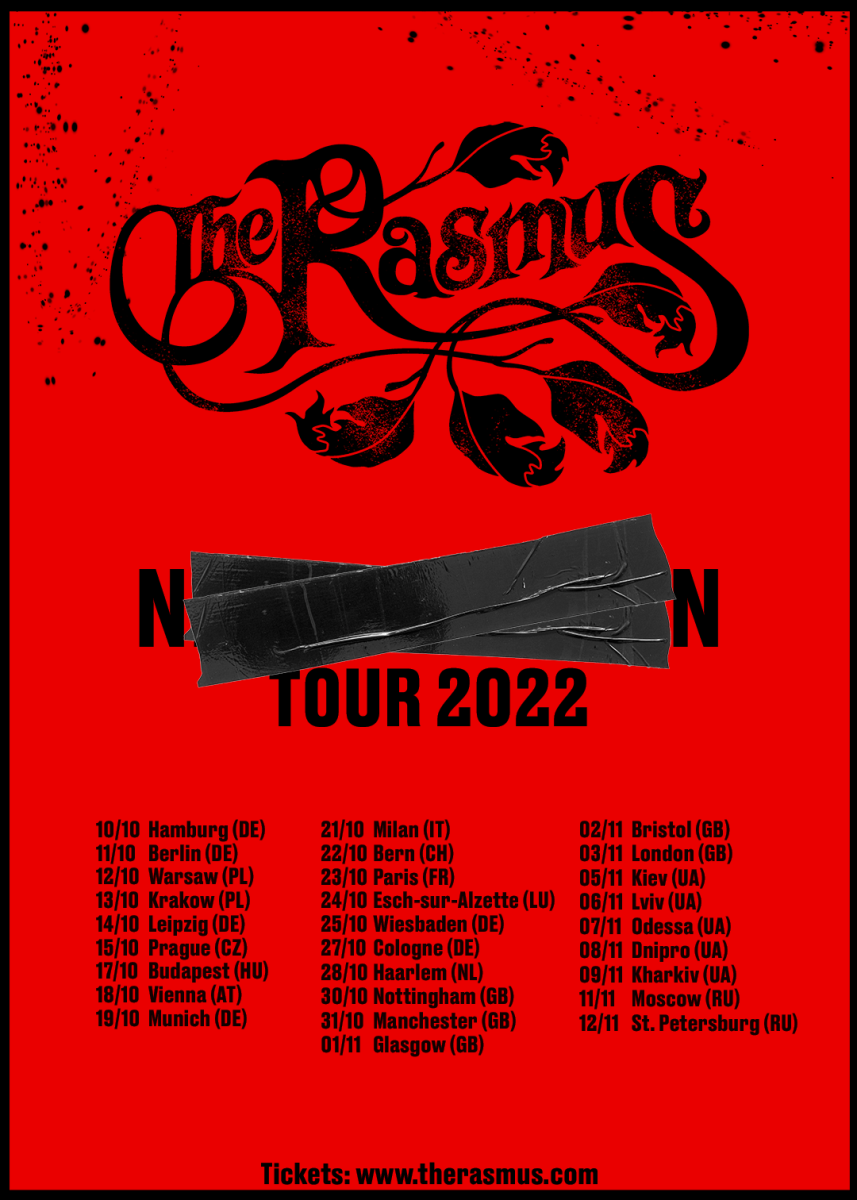 Tourdates
Oktober 2022
10 Germany Hamburg / Markthalle
11 Germany Berlin / Metropol
12 Poland Warsaw / Proxima
13 Poland Krakow / Kwadrat
14 Germany Leipzig / Taubchental
15 Czech Rep. Prague / Forum Karlin
17 Hungary Budapest / BNMC
18 Austria Vienna / Ottakringer Brauerei
19 Germany Munich / Neue Theaterfabrik
21 Italy Milan / Fabrique
22 Switzerland Bern / Bierhubeli
23 France Paris / La Maroquinerie
24 Luxembourg Esch-Sur-Alzette / Rockhal
25 Germany Wiesbaden / Schlachthof (Halfhouse)
27 Germany Cologne / LMH
28 Holland Haarlem / Patronaat
30 England Nottingham / Rock City
31 England Manchester / O2 Ritz
November 2022
01 Scotland Glasgow / Garage
02 England Bristol / O2 Academy
03 England London / O2 Forum Kentish Town
05 Ukraine Kiev / Mc Hall
06 Ukraine Lviv / Malevich Club
07 Ukraine Odessa / Musical Comedy Theatre
08 Ukraine Dnipro / Shynnic House Of Culture
09 Ukraine Kharekiv
11 Russia Moscow / Stadium
12 Russia St Petersburg / A2
Quellenangabe: Head Of PR
Photo Credit: Venla Shalin