Band: Distressed To Marrow
Titel: Release of Insanity
Label: Selfreleased
VÖ: 2013
Genre: Death Metal
Bewertung: 4,5/5
Written by: Robert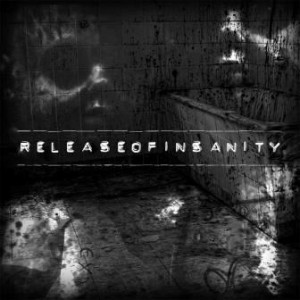 Die Baden-Württemberger Truppe Distressed To Marrow wurde 2008 gegründet und laut Angaben aus dem Netz wurde Melodic Death Metal als erster Einstieg gewählt. Diesen hat man sicherlich noch drauf, doch nach all den Jahren hat man sich wohl zu einer Erweiterung des Sounds entschieden. Teilweise etwas nordischer, wie auch streckenweise doomiger und düsterer veranschlagt. Eine für mich durchaus gute Vermischung des Sounds und das macht auch das Hören des Materials deutlich interessanter als eine neue Auflage des Melodic Death Metal. Keine Frage gibt es immer noch Combos die es verstehen frischen Wind ins Genre zu bringen, doch die Unterwanderung mit den Elementen in diesem Fall klingt deutlich raffinierter. Ideen wurden über all die Jahre gesammelt und auch an einer reichhaltigen Umsetzung mangelt es zu keinem Zeitpunkt. Dem lockeren Meloddeath Hörer wird dies zwar etwas verwirren, doch wer hier eben eine breitere Facette zum Hören braucht, liegt bei der deutschen Truppe an der richtigen Stelle. Mit vielen punsh und crunsh Techniken wird hier die Keule geschwungen und man schreckt auch vor blitzschnellen Hechttaktiken nicht zurück. Diese sind aber sehr gut und gut angelehnt eingesetzt worden, sodass man sich nicht von einer zu ruppigen Breitseite gibt. Man kleckert nicht sondern man klotzt und dadurch ist eine druckvolle, sehr enorme Soundwand entstanden. Die Seitenhiebe, welch auch oftmals im brutaleren Bereich mündet ist eine sehr wohlwollend aufzunehmende Ergänzung, welche den Sound der Truppe umso interessanter erscheinen lässt. Man macht hier keine Gefangenen bietet viel Unterhaltung auf einem sehr hohen Niveau. Die nordische, bereits von mir erwähnte Breitseite schließt den Kreis und somit bekommt man als Freund des Death Metal hier eine breite Facette geboten die auf für einen längeren Zeitpunkt zu unterhalten weiß.
Fazit: Sehr gut durchmischter, erfrischender Death Metal, welcher in keiner Sammlung fehlen sollte. Die Jungs haben es drauf hier eine Erweiterung im Death Metal zu bieten und man somit eine Konkurrenz bietet, an welche man nur sehr schwer ran kommt.
Tracklist:
01. Hellride 10:16
02. Massive 06:46
03. Disappear 07:45
04. Revelation of Insanity 06:49
05. Furious 08:11
06. Murder 07:45
07. Crossing Horizons 11:45
Besetzung:
Daniel Wagner (voc)
Torsten Staude (guit)
Thorsten Ditschinger (guit)
Yoan Betzy (bass)
Norman Achenbach (drums)
Internet:
Distressed to Marrow Website
Distressed to Marrow @ Facebook
Distressed to Marrow @ MySpace