Band: Memories Of A Dead Man
Titel: Ashes Of Joy
Label: Season Of Mist / Send The Wood Music
VÖ: 2014
Genre: Post Hardcore
Bewertung: 4,5/5
Written by: Robert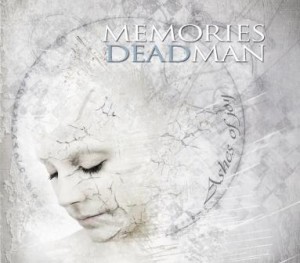 Post Hardcore mal anders. Es muss nicht immer zu komplex oder zu Hardcore orientiert sein. Genau dies unterbreiten uns die Franzosen von Memories Of A Dead Man mit ihrem Werk "Ashes Of Joy". Die Fraktion hat hier deutlich mehr zu bieten als irgendein experimentelles Gewichse. Die Truppe baut auf einen breit gefächerten Klan, welcher sicherlich einige Grundlinien des Experimental Sounds aufweist, aber deutlich kerniger umgesetzt wurde. Man muss schon einen Fable für solche Musikeinflüsse haben, sonst machen die Franzosen und ihre Arte der Post Musik keinen Sinn. Wer aber gerne mal genauer hinter ein Album blickt eine Mischung aus Groove, Hardcore und sogar harschen Doom-Rock artigen Attitüden mag, wird hier vollends begeistern sein. Die fortlaufende Rock Linie wird durch eine Vielzahl von Querverstrebungen verschönert. Zwar an und ab etwas schwerfälliger und bei gewissen Parts braucht man etwas länger, doch das ganze Soundgemisch an sich brennt einfach gewaltig. Bei den etwas vermehrt, bitteren Soundparts kommt man aber ebenfalls nach einigen Durchläufen wunderbar und somit entfaltet sich der Soundcharme der Franzsoen und den Stücken auf ihrem Album erst nach und nach und dies ist somit eine durchaus interessant gestaltete Soundmelange die es bitter-süß in sich hat. Imposante Klanglandschaften wurden geschaffen und werden tonnenschwer ins Gefecht geworfen. Mit viel Verstand führt man gut nachvollziehbar (Ausnahme eben wie gesagte einige Parts) durch den Rundling und bietet einen superben Soundbrei der bitter brennt. Die teilweise etwas roh gestalteten Soundparts duellieren sich wunderbar mit den schillernden, besser polierten und somit hat man ein gutes Wechsel-zerr-dich-Spiel geschaffen das zu begeistern weiß. Nach einigen Durchläufen ist man sich im Klaren, hier wird eine ambitionierte, stimmungsvolle Runde geboten welche mit vielen Neuerungen zu etwas ganz großem in diesem Bereich werden wird.
Fazit: Superbes Werk der Franzosen. Mit viel Verstand wurde hier eine Melange aus Experimental, Progressive und Post Sachen zu einem stattlichen, wenn auch nicht zu arg überfordernden Soundbrei vermischt. Der Brennwert ist sehr hoch und weiß einfach zu gefallen, denn solche Ideenumsetzungen misslingen leider vielen Kollegen, Memories Of A Dead Man ist dies aber einzigartig geglückt.
Tracklist:
01. Prelude (Solemn Requiem)
02. Aurora
03. The Fall of DoG
04. Maelstrom Involution
05. Touched with Pensiveness
06. Wounded Knee
07. From Mud to Heaven
08. La Nausée
09. Draft of the Second
10. Going Out with the Whore's Saliva
11. Erase My Eyes
12. The Swan's March
Besetzung:
Thomas Sommer (keys)
Ben Debrun (guit)
Tony Garcia (guit)
Pierre Duneau (voc)
Audrey Henry (voc & bass)
Jef Ertle (drums)
Internet:
Memories Of A Dead Man @ Facebook
Memories Of A Dead Man @ MySpace
Memories Of A Dead Man @ Twitter