Band: Burn The Mankind
Titel: To Beyond
Label: Mighty Music
VÖ: 18.12. 2015
Genre: Death Metal
Bewertung: 1,5/5
Written by: Daniel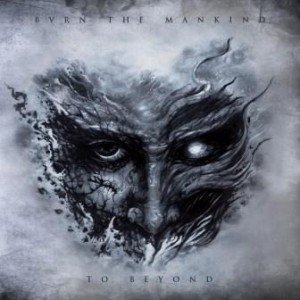 Die musikalische Ausrichtung der Brasilianer an sich ist normalerweise durchaus für Gourmets.
Grind – Attacken gepaart mit technisch versiertem Death Metal stehen auf der Speisekarte.
Allerdings vergeht einem der Appetit selbst bei den besseren Songs To Beyond, Everyone Is Blind und der Bonuss Human Decay.
Schuld daran sind nicht die gefühlt schon circa 200 Mal gehörten Riffs oder die Tatsache, dass Vacuum seinem Namen alle Ehre macht, sondern vor allem die Produktion.
Diese sorgt dafür, dass sich eventuell vorhandene Feinheiten bei The Gun, Lies, Cries und Beneath The Sun wirklich nur erahnen lassen. Ansonsten gilt auf TO BEYOND: "Stumpf ist Trumpf".
Das ist aber eben nicht alles. Cannibal Corpse, Napalm Death und ja, selbst die von mir ungeliebten Kataklysm beweisen das immer wieder!
Insgesamt klingen die Brasilianer ohnehin wie Kataklysm, allerdings für Arme. Der Sound indes "toppt" die Vorbilder sogar noch.
Während man bei den Kanadiern immer wieder die unsägliche Playstationsoundsystem – Produktion bemängeln muss, kann man hier den in den Neunzigern sehr beliebten Game Boy als Vergleich heranziehen!
Die Gitarren sind (genretypisch) runter gestimmt, entfalten aber im Dunst einer Konservendose nicht nur keine Kraft, man hat gar so manches Mal Mühe diese überhaupt als solche wahrzunehmen. Geht aber schlimmer, wie bei den Drums, die eher nach Running Wild 2002 denn nach Death Metal 2015/2016 klingen.
Ich bezweifel gelegentlich ernsthaft, dass hier ein Mensch hinter einem Drumkit saß. Am Ende kann man also nicht denieren, sondern den Teller einfach nur von sich schieben.
Trackliste:
01. The Uprise
02. To Beyond
03. The Gun
04. Real Slave
05. Lies
06. Vacuum
07. Everyone Is Blind
08. Cries
09. Beneath The Sun
10. Survive On (Bonus Track)
11. Human Decay (Bonus Track)
Besetzung:
Pedro Webster – vocals, bass
Rafael Barros – guitars
Marcos Moura – guitars
Raissan Chedid – guitars, drums
Burn The Mankind im Internet: