Band: Driver
Titel: Countdown
Label: Metal Heaven
VÖ: 2012
Genre: Hard Rock
Bewertung: 4,5/5
Written by: Thorsten Jünemann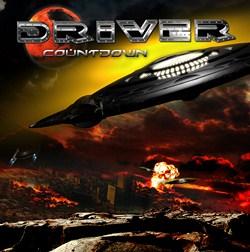 The Voice Of Melodic Metal is back!!!
Und wieder mit dem Gitarre spielenden Produzentenmeister des Metal's, Roy Z.!
Gemeinsam zimmerte man das 2.Album unter dem Namen DRIVER mit dem Titel "Countdown" ein und wer´s nicht kennt, hat die Metal Welt verpennt.
Dass Rob Rock ein Garant für echt gute Musik im Rock/Melodic Rock/Melodic Metal ist, sollte uns Musikfreunden seit den 80ern bekannt sein, schrieb er doch an der Musikgeschichte mit Bands wie IMPELLITTERI, JOSHUA, ANGELICA, u.v.m. mit und hatte damit noch lange nicht genug denn er war auch solo tätig und bescherte uns Trüffel mit "Rage Of Creation", "Holy Hell", und einigen anderen musikalischen Überfliegern! U.a. sang er auch für knapp ein Jahr bei AXEL RUDI PELL und nahm mit Tommy Aldridge, Rudy Sarzo und Tony McAlpine 1986 das M.A.R.S.Album "Project Driver" auf und erlangte zumeist in Japan den Status eines Superstars, da die "Früh-Sonnler" wohl wirklich ein feines Gespür für gute Musik haben.
Nun aber wieder unter dem Namen DRIVER unterwegs, tat er sich wieder mit dem Produzentengott ROY Z. zusammen und schusterte in liebevoller und detailverliebter Arbeit den Nachfolger zum 2008 erschienenen Album "Sons Of Thunder" zusammen.
Roy Z. sollte auch allen spätestens seit der erfolgreichen Zusammenarbeit mit Bruce Dickinson´s Solo-Aktivitäten ein Name sein, doch spielt er selbst bei seiner Band TRIBE OF GYPSIES und kann auf schier unendlich wirkenden und erfolgreichen Produktionen zurücksehen, wie z.B. für DOWNSET, HALFORD, HELLOWEEN, SEBASTIAN BACH, u.v.m..
Kurzum, ein echtes Dream-Team war wieder am Werk und hat für alle Melodicmetaller fetten, neuen Stoff, der nur darauf wartet, gehört zu werden.
Mit Hilfe von Butch Carlson (JAG PANZER), Aaron Samson (George Lynch) und Ed Roth (IMPELLITTERI) wurden die Demos der letzten Jahre gesichtet und etwas zusammengebastelt, dass Dank der Arbeit aller Musiker nun wie aus einem Guss zeitgemäß aber doch mit der typischen 80er Anleihe klingt, ohne dabei altbacken zu wirken.
Es ist egal, welcher Gang in dem jeweiligen Song eingelegt wird, alles wird perfekt intoniert und mit der Stimme Rob Rocks gekrönt.
Die Melodic Metal Gemeinde bekommt was sie verdient: Ein bärenstarkes Album von einem Sänger, der schon vor über 20 Jahren so klang wie heute! Oder umgekehrt? Ist es wie Wein, je älter desto besser? Alle Marschrichtungen, die dieses Genre beinhalten, werden glanzvoll vorgetragen. Egal ob balladesk, radio-orientiert oder schwer nach vorn marschierend.
Das macht eine gute Band aus, das macht einen verdammt guten Sänger aus und deshalb bleibt mir auch wegen der hohen Messlatte für die Qualität der Songs nichts anderes übrig als beide Daumen hoch, zigmal "liken" und 4,5/5 Punkte zu vergeben.
Tracklist:
01. Return to the Sky
02. Rising Son
03. Countdown
04. Hollywood Shooting Star
05. Thief in the Night
06. Cry of the Wounded
07. Always on my Mind
08. Feel the Fire
09. Destiny
10. Running from the Darkness
11. Babylon (exclusive European Bonus Track)
Besetzung:
Rob Rock (voc)
Roy Z (guit)
Reynold "Butch" Carlson" (drums)
Ed Roth (keys)
Aaron Samson (bass)
Internet: