Band: The Raven Age
Titel: The Raven Age
Label: Selfreleased
VÖ: 2014
Genre: Modern-Alternative Metal 
Bewertung: 4,5/5
Written by: Robert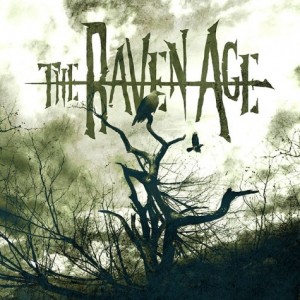 The Raven Age ist eine Truppe aus Großbritannien. Blickt man etwas auf das Line Up wird einem sofort ein Name in Auge stechen. Zumindest wenn man Iron Maiden liebt. George Harris ist der zweite Sprössling des Iron Maiden Tieftöners, welcher in die Fußstapfen seines Vaters tritt und eine musikalische Karrier anstrebt. Im Gegensatz, und das darf man durchaus gleich verraten, hat diese weit mehr drauf. Dennoch und genau wegen dem sofortigen Vergleich mit seinem Vater, hat die Truppe nicht mal was ansatzweise mit der des Vaters zu tun. Die Formation bietet eine sehr moderne, alternative Richtung und schlittert irgendwo im Bereich des Alternative-Modern Metal hindurch. Weiters hat man teilweise eine sehr durchdringende, progressive Breitseite parat, welche man durchaus stimmig über gewisse Parts darüber gelegt hat. Mit wem wäre nun das Material vergleichbar? Nun Britisch klingt das nicht und das werden viele vielleicht als Shocking empfinden. Nein Die Truppe liebäugelt sehr stark auf den amerikanischen Musiksektor des Genres und dadurch sind sehr starke Parallelen zu Altar Bridge und dem Solo Projekt des Gitarristen Mark Tremonti erkennbar. Doch auch kleinere Staind Einlagen sind auszumachen. Dennoch und obwohl viele Parallelen als Eckpfeiler gesetzt wurden klingt das Material sehr eigenständig und bringt frischen Wind in die Bude. Die stimmigen Vibes peitschen sehr gut und immer wieder verleitet man sich selbst kurz inne zu halten, bevor es wieder ans Eingemachte geht. Was bleibt? Nun ganz einfach, den Posten auf dem harten Schlachtfeld des Alternative Metal kann man sicherlich nicht für sich komplett entscheiden, aber als erste Vorstellung astrein. Da ist man richtig gehend gespannt was uns da in längerer Form von der Insel erwartet. Sehe das erste Stell dich ein, als absolutes, klasse Zusammenspiel und man nährt nicht von der Größe des Vaters und das muss man schon hoch anrechnen. Vielmehr baut die Truppe auf eigene Wege ohne sich dabei reinpfuschen zu lassen.
Fazit: Sehr guter Modern-Alternative Happen, welchem man jedem wärmstens empfehlen kann, welcher Bands wie Altar Bridge, Tremonti, Staind und Konsorten liebt.
Tracklist:
01. Uprising
02. Eye Among The Blind
03. The Death March
04. Angel In Disgrace
Besetzung:
Michael Burrough (voc)
Matt Cox (bass)
Dan Wright (guit)
George Harris (guit)
Jai Patel (drums)
Internet:
http://open.spotify.com/album/59xXjvaaliSM6MUAxcZ6Ho