Band: Black Rose
Titel: Turn On The Night
Label: Doolittle Group
VÖ: 2013
Genre: Melodic Hard Rock / Metal
Bewertung: 4/5
Written by: Thorsten Jünemann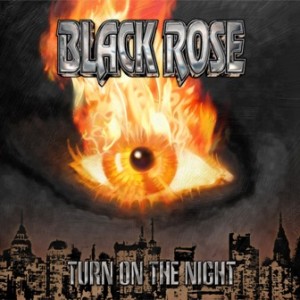 BLACK ROSE aus Schweden stehen tierisch auf Pretty Maids, Malmsteen & Co. und lassen das auf ihrem inzwischen vierte Album "Turn On The Night" den Rest der Welt erfahren.
80er melodischer Hardrock mit existenziellem Hang zum Metal, aber ohne ihre "Vorbilder" frech zu kopieren.
Also, was soll ich noch sagen, wenn in 2 Sätzen bereits alles Wichtige erwähnt wurde?
Der Gesang ähnelt einem heiseren Tobi Sammet (Edguy), die Soli brillieren durch wirklich gut gesetzte Zeitpunkte und nicht einfach nur dahin geschrammelt, der Rest der Band versteht sein Handwerk ebenso gut und mir bleibt keine andere Wahl, als 4 Punkte zu vergeben denn für die Höchstzahl hätte mindestens 1 Song ´nen Tag in meinem Kopf überleben müssen…
So bleibt leider bis auf einen schönen Hörmoment leider nix für länger erhalten; kein Überflieger, aber auch kein wirklicher Durchhänger.
Aber ich finde 4/5 Punkte sind von meiner Seite aus zu vertreten und die melodische, skandinavische Hardrockfraktion sollte mal schleunigst mindestens ein Ohr riskieren.
Tracklist:
01. My Enemies 04:11
02. Rise Again 03:14
03. Turn On The Night 04:00
04. Never Let Me Down 03:21
05. We Were Winners 05:14
06. Hunter 03:05
07. The Bold And The Beauty 04:29
08. Busted 03:31
09. Our Wisdom 03:48
Besetzung:
Anders Haga (bass)
Peter Haga (drums)
Thomas Berg (guit)
Peder Thederan (voc)
Internet:
Black Rose Website
Black Rose @ MySpace