Band: Colosus
Titel: Blestem
Label: Kaotoxin Records
Genre: Ambient Black Metal
VÖ: 2013
Bewertung: 3,5/5
Written by: Daniel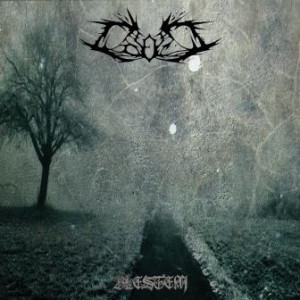 Ein Soloprojekt das bisher völlig an mir vorbeigegangen ist, ist Colosus. Ein Umstand dem ich sofort Abhilfe verschaffen werde, denn Blestem hat es in sich! Hier treffen eisige Kälte, bitterböse Stimmung und das Wehklagen von Mastermind Khrud den Nerv aller die sperrige, dunkle Musik als ihr Metier verstehen. Dabei wird genauso verschroben vorgegangen wie bei den Meistern von The Ruins Of Beverest und bei besserer Produktion währen auch die unterbewerteten Vials Of Wrath ein passender Querverweis, allerdings mit weniger Tempo in den Gitarrenläufen. Das tut der vorherrschenden Weltuntergangsstimmung auf Blestem allerdings nur gut, besonders die Longtracks Mormant und La Apus sind meisterhaft inszeniert. Auf der anderen Seite verlangen langatmige Hörspiele wie Desertaciune und Pustiu dem Hörer einiges an Toleranz ab und sind nur im Gesamtkontext zu empfehlen. Stellt euch vor jemand mischt Vials Of Wrath mit The Committe und shizophrenem Hörspiel, und ihr wisst was Satan macht bevor er sich diesen Bastard am Stück anhört: Er würde sich noch schnell `nen Pulli von Mutti stricken lassen!
Trackliste:
01. Desertaciune
02. Mormant
03. Intuneric
04. Blestem
05. Dorinta
06. La Apus
07. Red Snow (ColdWorld cover)
08. Pustiu
Besetzung:
Khrud (all instruments, vocals)
Colosus im Internet:
Facebook
Bandcamp