Band: In Fall
Titel: Delete
Label: Selfreleased
VÖ: 2015
Genre: Gothic Rock
Bewertung: 2,5/5
Written by: Totti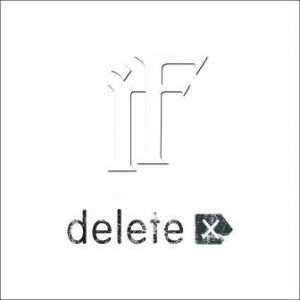 Aus Jekaterinenburg / Russland kommen Eric & Shade, sie nennen sich IN FALL, verschrieben sich auch auf dem aktuellen Album "Delete" dem Gothic Rock und präsentieren leider auch nur als Duett ihre Vision des Gothicrock in all seinen Variationen.
Soll heißen, Eric spielt die Gitarren ein und Shade kümmert sich um die Vocals, den Bass und um die Programmierungen.
Musikalisch bewegt man sich in ähnlichen Gefilden von Bands wie Sisters Of Mercy oder The Mission, aber man schlägt auch härtere Töne a la Type O Negative an.
Nur das alles verdammt seelenlos kalt klingt…halt programmiert technisch!
Ich denke als komplette Band hätte man da noch bedeutend mehr rausholen können, wobei es niemanden stört oder weh tut…
Aber auch in dem Genre erscheinen monatlich zig Bands mit Alben, die überdurchschnittlicher klingen als das, was IN FALL abliefern.
Gothicrocker sollten ein Ohr riskieren, von mir kann es dafür aber nicht mehr als 2,5 von 5 Punkte geben.
Tracklist:
01. Sometimes
02. Delete
03. You say
04. Beautiful day
05. Wednesday
06. Brainbox
07. Could be
08. More
09. Dust
10. From above
11. Over
Besetzung:
Shade (voc, bass & programming)
Eric (guit)
Internet:
In Fall @ Facebook