Band: Monster Magnet
Titel: Cobras And Fire (The Mastermind Redux)
Label: Napalm Records
VÖ: 2015
Genre: Psychedelic Rock
Bewertung: 3.5/5
Written by: Lex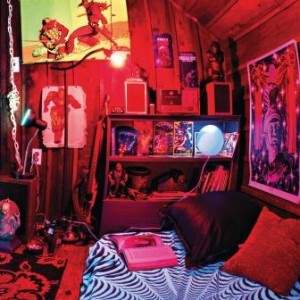 Sie haben es schon einmal getan, sie tun es schon wieder: Monster Magnet interpretieren ein altes Album neu, dieses mal handelt es sich um ihre "Mastermind" von 2010. Inwiefern das sinnvoll ist und ob "Cobras and Fire" gegenüber dem Original-Output tatsächlich als eigenständiges Release stehen kann, müssen Kenner des Albums für sich entscheiden.
Als absolutem Monster Magnet – Ignoranten ist mir "Mastermind" gänzlich unbekannt. Was ich sagen kann ist, dass mir "Cobras and Fire" deutlich besser einfährt als die letzte Albumrenovierung "Milking The Stars" (Verdammt hab ich das Teil damals gehasst). Tracks wie "She Digs That Hole", "Mastermind ´69" oder "Hallucination Bomb" sind einfach klasse Rocker, an denen es nichts auszusetzen gibt. Da stört mich auch komisches Zeug wie der Schlusstrack nicht weiter.
Von mir dieses Mal Daumen nach oben. Obwohl ich wahrscheinlich niemals drogensüchtig genug sein werde, um ein Fan der Gruppe zu werden.
Tracklist:
01. She Digs That Hole
02. Watch Me Fade
03. Mastermind '69
04. Hallucination Bomb
05. Gods and Punks
06. The Titan
07. When The Planes Fall From the Sky
08. Ball of Confusion
09. Time Machine
10. I live Behind the Paradise Machine Evil Joe Barresi's Magnet Mash Vol.1
Besetzung:
Dave Wyndorf (Vocals)
Ed Mundell (Guitar)
Phil Caivano (Guitar)
Jim Baglino (Bass)
Bob Pantella (Drums)
Internet:
Monster Magnet Website