Band: Sarke
Titel: Bogefod
Label: Indie Recordings
VÖ: 11.03.2016
Genre: Black Metal
Bewertung: 4/5
Written By: Daniel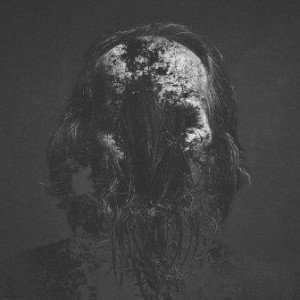 AAAAAH! Nocturno Culto!! Darkthrone!!!
Upps, doch nicht. Zumindest beim letzen Punke muss ich korrigieren, hier sind SARKE am (vierten) Werk.
BOGEFOD ist das erste Konzeptalbum, dessen Geschichte sich um im Titel benannten Herren dreht.
Dieser soll nach seinem Begräbnis dem Grab entstiegen sein um fortan als Untoter umher zuwandeln. Mein Verständnis hat der Herr, denn die Todesursache lässt sich vorab schon einmal am sehr appetitlichen, farbenfrohen Covers erahnen.
Musikalisch geht es nicht nur in die norwegische Tradition, aber auch die Hauptband vom Namensgeber (Khold) ist natürlich immer mit von der Partie, wenn auch dezent.
Und die besten Darkthrone – Songs seit Jahren eröffnen außerdem in Form von Taken und Blood Of Men den Reigen (anscheinend) analog verpackter Schönheiten.
Das besinnlich beginnende, doomige Barrow Of Torolv, das ebenfalls schleppende Evil Heir (enthält Elemente von Countess, Candlemass und vor allem Khold und Megiddo) und das akkustische – mit Sängerin veredelte – Dawning sind grandiose Abwechslung zu den bedrohlich schönen Alternation, Burn und Sunken (Mercyful Fate lassen grüßen, sehr geil!) sowie dem überwiegend schnellen The Wicked's Transient Sleep.
Old School ist hier am rulen, denn was das Songwriting anbelangt ist BOGEFOD ein Liebeserklärung an die gute alte Zeit.
Diese reicht bei den Protagonisten aber nicht nur bis in das vorletzte Jahrzehnt zurück, auch der Wurzel des Genre wird gehuldigt.
Und selbst wenn Mercyful Fate endlich mal zu Potte gekommen währen, hätten die Norweger nur einen halben Punkt weniger abkassiert, denn hier merkt man jeden Schweißtropfen den die Arbeit gemacht hat.
So bleibt einem aber nur der Kniefall!
Trackliste:
01. Taken
02. Blood of Men
03. Barrow of Torolv
04. Alternation
05. The Wicked's Transient Sleep
06. Burn
07. Dawning
08. Evil Heir
09. Sunken
Besetzung:
Nocturno Culto – vocals
Steinar Gundersen – guitar
Sarke – bass
Anders Hunstad – keyboards
Sarke im Internet: