Tigersclaw – Princess Of The Dark
Band: Tigersclaw
Titel: Princess Of The dark
Label: 7Hard
VÖ: 14.07.2017
Genre: Symphonic Metal
Bewertung: 2.5/5
Written by: Lex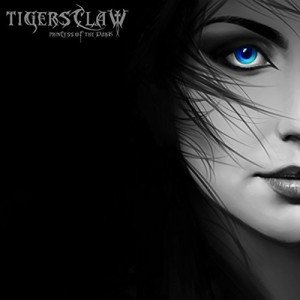 Hier haben wir ein durchaus ambitioniertes Debut einer deutsch-russischen Dreiercombo, das irgendwo im Publikum von Nightwish & Co seine dankbaren Abnehmer finden dürfte. Beeindrucken kann hier vor allem die russische Sopranistin Elena Minina, die eine wirklich starke Gesangsleistung vorlegt.
Das Problem von "Princess Of The Dark" ist meiner Ansicht nach, dass man sich auf diese Stärke ein wenig zu sehr gestützt hat. Das Album scheint den Zweck zu haben, dass Elenena Minina ihren Stimmumfang vorführen darf. Die eigentlichen Songs geraten zu sehr in den Hintergrund bzw. bleiben leider nicht im Ohr des geneigten Hörers hängen.
Fazit: Fähiges Newcomer-Trio mit starker Sängerin, auf deren Können nächstes Mal allerdings nicht allein gebaut werden sollte.
Tracklist:
01 World Of The Dead
02 Princess Of The Dark
03 Storm Of Steel
04 Twilight Of The Gods
05 Like An Angel
06 Eternity
07 Phantasia
08 Eternal Flame
09 Screams
10 Revelation
11 Cherokee
12 She Rides The Lightning
13 Divine
Besetzung:
Elena Minina (Vocals)
Alexander Baier (Gitarre, Klavier & Bass)
Ralf Neumann (Drums)
Internet:
Tigersclaw Website