Band: Be The Wolf
Titel: IMAGO
Label: Scarlet Records
VÖ: 16. Oktober 2015
Genre: Modern Rock
Bewertung: 4/5
Written by: Lazer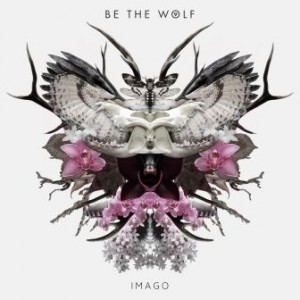 Ganz neue Töne erklingen von unserem Nachbarn aus Italien. Die Modern Rocker von Be The Wolf beehren uns mit ihrem Deübtalbum IMAGO.
Die Turiner bestehen seit dem Jahre 2011 und veröffentlichen nun einen Zehn-Tracker voller frischem und modernem Rock.
Die Songs der Mannen aus Turin lassen sich keinesfalls in eine bestimmte Schublade stecken. Sie vereinen mehrere Genren und mixen einen schier endlos frischen Salat, der sich bestens hören lassen kann. Knapp 35 Minuten geben Be The Wolf Gas ohne Ende, ohne jemals übers Ziel hinaus zu schießen. Die Tracks haben alle sehr viel Power und Drive und gehen fast alle ohne wirklichen Mühen ins Gehör. Die Melodien sind eingängig und wollen sich sogleich festharken. Die Vocals sind sehr interessant und prägend auf der ganzen Platte. Sie reichen von langsamem Cleargesang bis hin zur rauen Hardrock Intonierung. Also alles sehr rockig und energisch.
An manchen Stellen könnte man Vergleiche mit einem "nicht ganz so harten Danko Jones" anstellen, wollen wir hier aber nicht wirklich tun. Denn Be The Wolf klingen in Wahrheit nach nichts anderem ausser sich selbst. Erstaunlich gut ist das Songwriting der Italiener. Das Dreiergespann schafft es, dass sich die Songs anhören, als würden hier fünf oder gar sechs Leute am Werke sein. Sehr coole Arrangements werden hier gefahren.
Mein Fazit: Ziemlich lässiges Debütalbum von Be The Wolf. IMAGO ist kein Album für Fans härteren Materials, sondern für Rockliebhaber. Die Tracks sind überaus leicht zu hören und verlangen nach mehr. Gelungenes Erstlingswerk.
Tracklist:
01. Si(g)ns
02. Chameleon
03. The Fall
04. Jungle Julia
05. 24
06. The Comedian
07. Florinda's Murderer
08. Dust In Hoffman
09. The House Of The Dead Snow
10. One Man Wolfpack
Besetzung:
Federico Mondelli – Vocals, Guitars
Marco Verdone – Bass
Paul Canetti – Drums
Internet: