Band: Jorn
Titel: Symphonic
Label: Frontiers Records
VÖ: 2013
Genre: Heavy Metal/Progressive Rock
Bewertung: 4,5/5
Written by: Thorsten Jünemann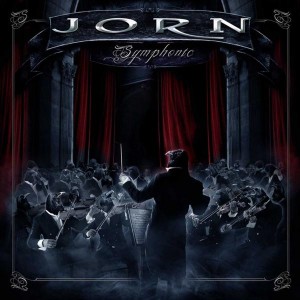 Jetzt hat es auch den Jorn Lande erwischt, bzw. erfüllt er sich nun seinen lang gehegten Traum, endlich was Symphonisches auf die Beine zu stellen.
Aber braucht die Menschheit das?
Warum blieb "der Schuster nicht bei seinen Leisten" wie z.B. Whitesnake covern, Masterplan, solo, DIO lieben und vergöttern,…
Kurze und knappe Antwort:
Weil Jorn das kann, weil er das richtige Gespür für die richtigen Momente hat.
Man hat sehr gut verstanden, die orchestralen Parts so zu platzieren, dass sie nicht zu bombastisch oder zu überladen klingen.
Manch einem Song verleiht der klassische Touch etwas sehr majestätisches, was auch beeindruckend mit der Stimme des Meisters funktioniert, wenn er diverse Songs seiner Karriere und DIO Huldigungen zum Besten gibt.
Mir gefällt z.B. "Time To Be King" in der nun aktuellen Version am besten; eines Königs würdig!
Es wurden den Songs teilweise neue Mixe im powervolleren Gewand verpasst und erinnern hier und da auch an symphonische Passagen, wie man sie von NIGHTWISH oder auch von KAMELOT kennt.
Projekt gelungen! Jetzt bitte wieder ein neues Studioalbum!
Tracklist:
01. I Came to Rock
02. Rock 'n' Roll Children (Dio cover)
03. The World I See
04. Burn Your Flame
05. Man of the Dark
06. My Road
07. Time to Be King (Masterplan cover)
08. Black Morning
09. Like Stone in Water
10. Vision Eyes
11. War of the World
12. Behind the Clown
13. A Thousand Cuts
14. The Mob Rules (Black Sabbath cover)
Besetzung:
Nic Angileri (bass)
Jorn Lande (voc)
Tore Moren (guit)
Jimmy Iversen (guit)
Willy Bendiksen (drums)
Internet:
Jørn Website
Jørn @ MySpace