Band: Motherload
Titel: Black And Blue
Label: Fully Loaded
VÖ: 2013
Genre: Hard Rock, Biker Rock, Modern Rock
Bewertung: 4/5
Written by: Thorsten Jünemann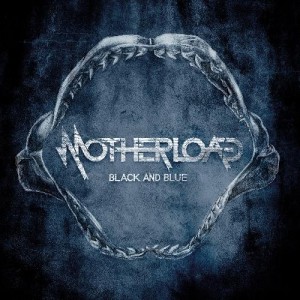 Die vier Bandmitglieder von MOTHERLOAD (UK) scheinen fette Autos, Moppeds und Strip-Clubs zu mögen, denn auf deren Debüt "Black And Blue" spielen sie den passenden Soundtrack zu all diesen Szenarios, die man mit Autos und Motorräder in Verbindung bringt.
Eine gelungene Mischung aus BLACK STONE CHERRY, MOTÖRHEAD und ZAKK WYLDE + ein bisserl CIRCUS OF POWER beschreiben den Grundtenor des ordentlich produzierten Albums sehr gut und es hinterlässt auch nach dem xten einen guten Eindruck!
Schön und kurzweilig anzuhören, aber auch nicht unbedingt DER Rausreißer, den man unbedingt nicht verpassen sollte, denn nicht jeder Song zündet und wird so schnell zum Füller!
Halt der passende Soundtrack zu Stripclubs, Clubhäuser, usw…
Reinhören lohnt aber allemal und für das nicht langweilig werdende Werk vergebe ich gern 4/5 Punkte, denn die Verschmelzung von teilweise Classic Hard Rock mit Modern Rock gelingt verdammt gut.
Tracklist:
01. Nothing
02. We Are The Authority
03. One Man Army
04. Derry Pope
05. Spitfire
06. On And On
07. Deeper
08. Beg For It
09. Hang Your Head
10. Death Rattle
Besetzung:
Tom (voc)
Oz (guit)
DC (bass)
Effon (drums)
Internet:
Motherload Website