Band: SOUNDCRAWLER
Titel: The Dead-End Host
Label: Klonosphere Records /Season of Mist
Genre: Stoner Metal/Rock  
VÖ: 20.02.2015
Bewertung 4/5
Written by: Mayhemer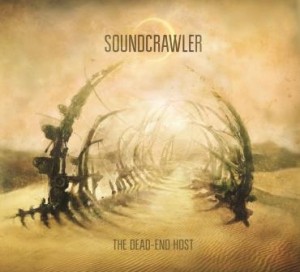 Die Franzosen Soundcrawler haben mit "The Dead-End Host" ein wirklich gutes Album hingelegt. Da heißt es, rein ins Auto, Fenster auf, Ellbogen raus und die Mucke aufgedreht, vor allem weil es jetzt Richtung Frühling geht. Die Band erzeugt eine Mood, die einfach unglaublich ist. Auf der einen Seite eben einfach schön Zurücklehnen und Entspannen und auf der anderen Seite richtig schöner Metal zum Bangen. Songs wie "The Plastic Truth" oder "Raiders" gehen richtig gut ab und der Repeat – Knopf könnte durchaus gedrückt werden. "Long Coma Slow" geht in die Stoner/Psychadelic mit Anleihen des Heavy Blues Richtung! Geil. Zu jeder Zeit des Albums hört man den Einfluss von Mastodon und Drone heraus, was aber die Eigenständigkeit von Soundcrawler nicht beeinflusst. Ein Album, dass einfach nur Spaß macht und dich in die absolut richtige chillige Athmosphäre bringt. Sehr gut.
Tracklist:
01. Raiders
02. Burning Scales
03. A God to feed
04. A Coma slow
05. Souls from the Trash
06. The Plastic Truth
07. Civil
08. Ininite Genocide
09. And All the Seconds Left
Besetzung:
Robin Cauchois – Drums
Paul Parsat – Guitar/backing vocals
Firouze Pirolley – Bass
Rémy Pocquet – Vocals
Clément Reviriego – Guitar/backing vocals
Internet:
SOUNDCRAWLER Website