Band: The Midnight Ghost Train
Titel: Cold Was The Ground
Label: Napalm Records
VÖ: 2015
Genre: Stoner Rock/Southern Rock/Sludge
Bewertung: 4,5/5
Written by: Daniel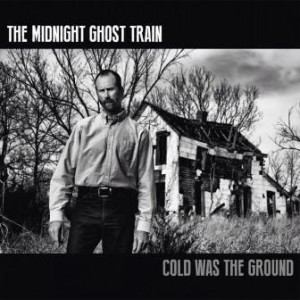 Hehe, da hat jemand bei Kyuss das Gras aus dem Garten geklaut und sich den Punch von Carnivore geliehen. Ein Intro das einen tief in die Siebziger eintauchen lässt, mit Gladstone ein feiner Vintage Rocker mit Led Zeppelin –  Flair und dann wird man vom BC Trucker überrollt. Die Band aus Kansas besinnt sich dabei auf die niedrigsten Grundwerte zeitloser Rockmusik, also Schlagzeug, Bass- und E Gitarre und besitzt mit Gründer, Gitarrist und Frontmann Steve Moss eine Stimme, die auch im Doom und Death Metal glänzen würde. Hier hat jemand Reizzwecken statt Vollkornmüsli gefrühstückt!
Auch der Blues scheint scheint den Amerikanern ein liebes Kind zu sein, wie die kurzen, besinnlichen Momente des Albums aufzeigen. Bestes Beispiel dafür sind One Last Shelter in Verbindung mit dem Südstaaten Rocker The Canfield. Ich persönlich kann mich nicht erinnern, jemals zu irgendeiner Vintage tönenden Retro Rock Band überhaupt mal mein Haar geschüttelt zu haben.
Mich begeistert diese leider immer noch kaum abebbende Retrowelle überhaupt nicht, da höre ich lieber die Originale. Nach Straight To The North, NO. 227, Twin Souls und Mantis ist der Reis allerdings endgültig aus dem Haar, der Nacken verspannt und der Rezensent total begeistert
The Midnight Ghost Train schaffen das, was die wenigsten Bands in diesem Genre heute noch hinbekommen:
Sie versetzen den Hörer in Trance, begeistern mit simplen Rhytmen (die genau an der richtigen Stelle variieren) und straighten Riffs. Dabei steht die Band irgendwo zwischen Led Zeppelin und Black Sabbath auf der einen und Kyuss und EyeHateGod auf der anderen Seite. Ein Hammerteil!!!
Trackliste:
01. Along The Chasm
02. Gladstone
03. BC Trucker
04. Arvonia
05. One Last Shelter
06. The Canfield
07. Straight to the North
08. No. 227
09. The Little Sparrow
10. Twin Souls
11. Mantis
Besetzung:
Steve Moss – vocals, guitar
David Kimmell – bass
Brandon Burghart – drums
The Midnight Ghost Train im Internet:
Homepage
Bandcamp