Band: The Obsessed
Titel: Scared
Label: Relapse Records
VÖ: 01.04.2017
Genre: Doom Metal
Bewertung: 4/5
Written by: Daniel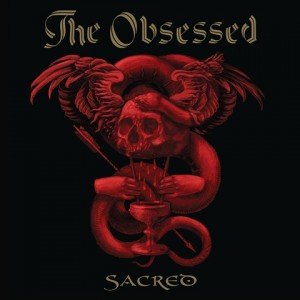 Oh, die Ex – Spirit Caravan Mitglieder Wino und Constantino legen mit THE OBSESSED nach 23 Jahren Album Nummer vier auf. Die Zeitspanne zwischen Erscheinungtag und Review ist dagegen absolut lächerlich.
SCARED beginnt mit Sodden Jackal ziemlich verspielt, gibt im weiteren Verlauf mit Punk Crusher ein astreine Black Sabbath Hymne ab, rockt und rollt schwerfällig mit Scared, dem Thin Lizzy Cover It`s Only Money, oder My Daughter My Sons, steigert gelegentlich das Tempo mit beispielsweise Haywire, Stranger Things, Be The Night und Cold Blood und setzt auch mal gekonnt auf den reinen Siebzigerstil mit Perseverance Of Futility.
Als Bonus kann man sich zudem, neben On So Long, auf ein sehr gutes Mountain Cover freuen.
Das auf SCARED befindliche Liedgut dürfte somit allen Munden, die Black Sabbath, Pentagram und natürlich Saint Vitus für unverzichtbar halten, zudem liefert Wino hier eine exzellente Leistung ab. Wer der Verdammnis huldigt hat hier eines der besten Alben in diesem Jahr bisher, wer dagegen auf Innovation steht, der kann die Finger von dem Album lassen und weiter warten.
Trackliste:
01. Sodden Jackal
02. Punk Crusher
03. Sacred
04. Haywire
05. Perseverance Of Futility
06. It's Only Money
07. Cold Blood
08. Stranger Things
09. Razor Wire
10. My Daughter My Sons
11. Be The Night
12. Interlude
13. On So Long
14. Crossroader
Besetzung:
Scott Weinrich – Gitarre, Gesang
Reid Railey – Bass
Brian Constantino – Schlagzeug
The Obsessed im Internet: