Band: The Sorrow
Titel: The Sorrow
Label: Drakkar
VÖ: 2010
Genre: Melodic Death Metal/Metalcore
Bewertung 4/5
Written by: Chris Egger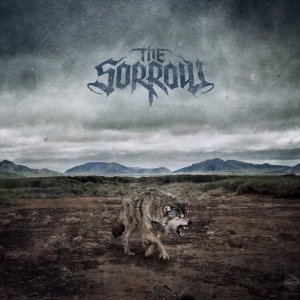 Einer der heißesten Metal-Exporte Österreichs, die Vorarlberger The Sorrow, veröffentlichen Ende Oktober mit dem selbst-betitelten Album The Sorrow Platte Nummer 3. Ob die Amadeus-Gewinner aus dem Jahr 2009 ihren Erfolgslauf fortsetzen können ist dabei natürlich die Frage.
Nachdem ja beim Produzenten, Studio und auch bei der Bandbesetzung alles beim Alten geblieben ist, kann man natürlich auch annehmen, dass sich nicht allzu viel getan hat. Man vermischt auch weiterhin Metalcore aus der Richtung Caliban oder Killswitch Engage mit melodischen Death Metal Einflüssen. Für sehr viel Abwechslung wird innerhalb der Songs zwar gesorgt, mit der Zeit klingt aber doch immer wieder alles ähnlich. Herausragend auf dem ganzen Album ist auf alle Fälle der sehr gute Cleangesang von Sänger/Gitarrist Mätze, der wirklich jedem Song etwas besonderen verleiht. Teilweise klingt man in den cleanen Refrains auch nach Hard Rock Bands wie Nickelback, was wieder ein weiterer Einfluss wäre. Wenn man dann noch ein paar Clean-Gitarren dazu nimmt, so kommen auch für The Sorrow eher untypische Songs, wie das sehr langsame fast schon als Power-Ballade durchgehende Farewells. Ein Kritikpunkt ist jedoch, dass die Refrains soundmäßig etwas überladen sind. Da kommt irgendwie zu viel zusammen. Ansonsten gibt es eigentlich nicht viel zu kritisieren. Instrumental und gesanglich darf man sowieso nicht meckern, die Songs sind gut gelungen und einfach typisch für The Sorrow.
Fazit: Wo The Sorrow drauf steht, ist auch The Sorrow drin.
Tracklist:
01. Affliction 05:01
02. Crossing Jordan 04:57
03. The Weight Of The World 04:06
04. Suffering Quotes 04:22
05. Heart Of A Lion 04:03
06. Farewells 05:41
07. You Are My Nemesis 04:18
08. Paragon In Charity 05:07
09. Draped In Misery 05:07
10. Grief In Machinery 03:55
11. Engraved In Our Hearts 05:03
12. Facing The End 04:06
13. Reach For The Skies 05:17
Besetzung:
Mathias "Mätze" Schlegl (voc & guit)
Andreas "Andi" Mäser (guit)
Tobias "Tobi" Schädler (bass)
Dominik "Dewey" Immler (drums)
Internet:
The Sorrow Website
The Sorrow @ MySpace