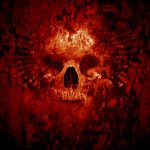 Wer:
LORD OF THE LOST
AEVERIUM
SCARLET DORN
Wann: 30.03.2017
Wo: Backstage-Werk, München
Preis: € 22
Info:
LORD OF THE LOST "RAINING STARS" – TOUR 2017
guests: AEVERIUM + SCARLET DORN
Nach dem sensationellen Charterfolg (Platz #9 der Offiziellen Deutschen Albumcharts) des am 29. Juli 2016 erschienenen 5. Studioalbums namens "Empyrean" geht es für Lord Of The Lost im Frühjahr 2017 wieder auf Headliner Tour. Mit scheinbar unstoppbarer Energie stürmt bereits seit 2009 mit Lord Of The Lost ein frischer Wind zwischen den Genregrenzen von Metal, Rock und Industrial und eingägigen Pop-Refrains in diversen Düster- Facetten.
Überraschten die St. Paulianer 2015 noch akustisch, mit klassischem Ensemble, auf Ihrer "A Night To Remember"-Tour, ist es nun wieder an Zeit für die gewohnt
energetische und schweißtreibende Show des Quintetts, die mit dem Motto "Raining Stars" im Gesamtkonzept akustisch und optisch ganz im Zeichen des dystopischen
Sci-Fi-Epos "Empyrean" steht.
Komplettiert wird jeder Konzertabend von der Melodic Metal-Band Aeverium und von der Neuentdeckung Scarlet Dorn, die auf dieser Tour zum ersten Mal live zu erleben
sein wird.