Band: Crown Of Thornz 
Titel: Nothing But Tragedy
Label: Bridge 9 / Soulfood
VÖ: 12.08.15
Genre: New York Hard Core
Bewertung: 4,5/5
Written by: Thorsten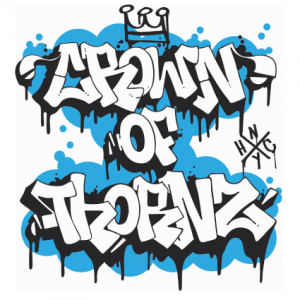 Kennt hier noch jemand CROWN OF THORNZ?
Hab ich mir gedacht…
In den 90ern waren sie mal kurzfristig auf einer Wellenlänge mit Band wie AGNOSTIC FRONT & Co. und veröffentlichten 1996 das Album "Mentally Vexed" sowie einige EP´s, um sich 1998 aufzulösen.
Nun melden sie sich mit der (zu recht!) "Nothing But Tragedy" 7inch Vinyl Single zurück, die aber seltsamerweise EP genannt wird…
Egal, die Band bringt es innerhalb weniger Sekunden Spielzeit auf den Punkt und zeigt der verweichlichten Jugend, wo in den 90ern der Hardcore-Hammer hing, bzw. wohl heute noch hängt.
Song Nr. 1 "Kiss Of Death" geht hardcorelastig aber groovig wabernd in den Schädel, während Song Nr. 2 eher als harter Rocksong auffällt in dem einen bereits verstorbenen Freund der Initiatoren gehuldigt wird! Hardcore mit Herz!
Auch wenn hier jetzt nur 2 Songs reviewt werden konnten, so hinterliessen die beiden Nummern einen äusserst positiven Eindruck, der auch nach Ende der Spielzeit noch intensiv durch den Schädel geht!
Feines "Comeback", ich erwarte ´nen Longplayer…
Tracklist:
01. The Kiss Of Death
02. No Reason Why
Besetzung:
Lord Ezec (voc)
Mike Dijan (guit)
Franklin (bass)
Dimi (drums)
Internet: