Band: Defy All Reason
Titel: The Road Ahead
Label: Pledge Music
VÖ: 11. Mai 2015
Genre: Heavy Rock / Southern Rock
Bewertung: 4/5
Written by: Lazer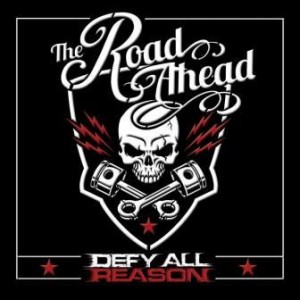 "The Road Ahead" nennt sich das Debütalbum von Defy All Reason. Die Kapelle aus Wrexham, Wales, stopft gleich bei ihrem Erstlingswerk 13 Songs auf die Platte. Wie der Name des Albums schon sagt, gehen die Jungs auf jeden Fall ihren Weg, und dieser Weg wird bestimmt steil nach oben zeigen. Der 54-Minüter hört sich erstaunlich leicht und sorgt für ordentlich Frische. Defy All Reason schlagen in etwa die gleiche Richtung wie zum Beispiel Aerosmith oder besser noch Tesla ein. Jedoch ist die Truppe von der Insel etwas rauer. Genaugenommen dezent rauher in ihren Riffs, als eben genannte Vergleichsbands. Fast schon witzig, wie Defy All Reason dieses Flair und diese Grundstimmung rüberbringen – hören sie sich doch erstaunlich amerikanisch an. Die Tracks ansich verfügen über ausreichend Harmonie und überaus gut gelungenen Melodien. Defy All Reason wissen, wie sie mit ihren Instrumenten umzugehen haben und bringen ihre Leidenschaft spürbar durchs Ausgabegerät. Sehr rockig, schnell und gleichzeitig sehr durchdacht sind die Arrangements der Tracks. Mit im Gepäck haben sie auch zwei Balladen (Behind Those Eyes / Finding My Way). Behind Those Eyes ist ziemlich gefühlvoll, während Finding My Way (Back To You) die schmerzvolle Variante darstellt. Des Weiteren haben sich die Waliser an eine richtig harte Nuss rangetraut. Ist nämlich mit Wanted Dead Or Alive wahrhaftig eine Coverversion John Bon Jovis mit an Board. Diesen Song haben Defy All Reason aber wirklich sehr toll umgesetzt. Sie drücken dem Lied ihren eigenen Stempel auf, verunstalten den Song aber keineswegs.
Mein Fazit: The Road Ahead ist ein wirklich tolles Album geworden. Rockig und rau und dennoch gefühlvoll und ausreichend Melodie vorhanden. Fans von Hard Rock/Heavy Rock wird dieses Teil bestimmt gefallen. Geile Scheibe.
Tracklist:
01. Midnight Train
02. Bad Blood
03. Behind Those Eyes
04. You Get Me High
05. Bad Taste Of You
06. Finding My Way (Back To You)
07. Shame
08. I Run
09. Because Of You
10. Wanted Dead Or Alive
11. The Only One
12. Cure For Healing
13. Redemption

Besetzung:
Gavin Lee Jones – Vocals, Guitars
Daz Jones – Guitars, Backing Vocals
Lee Shenton – Bass
Todd Edwards – Drums
Internet:
Defy All Reason Website