Manacle – No Fear To Persevere
Band: Manacle
Titel: No Fear To Persevere
Label: No Remorse Records
VÖ: 04/05/2018
Genre: (US) Heavy Metal
Bewertung: 4.5/5
Written by: Lex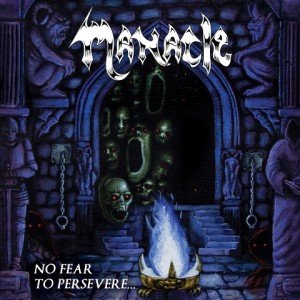 Eine große Freude für Fans des hochwertigen, melodischeren US Metals haben die Kanadier Manacle da mit ihrem Debut aus der Taufe gehoben. Während der Promotext mit Referenzen wie Savage Grace oder Agent Steel wirbt, musste ich auch wiederholt entfernt an Queensryche zu Zeiten der "Queen Of The Reich" denken.
Manacle liefern all die Standardzutaten, die ein im Besten der 80ies verwurzeltes Album braucht, kriegen aber wirklich in jedem Track eine überraschende Wendung, einen krönenden Abschluss, eine prägnante Melodie, eine hypnotisierende Melodie oder all das gleichzeitig hineingepackt. "Journey´s End", "Tears Of Wrath" und "Stand Tall" wären – genau in dieser Reihenfolge – meine absoluten Favoriten.
"No Fear To Persevere" – der Name des Albums ist Programm: Denn solange immer wieder solche Bands entstehen, braucht der traditionelle Stahl kein Ende fürchten.
Tracklist:
01. Fight For Your Life
02. Tears of Wrath
03. Journey's End
04. Live Fast, Die Fast
05. Witches Hallow
06. Stand Tall
Besetzung:
Kevin Pereira (Vocals)
Inti Paredes (Guitars)
Shawn Vincent (Bass)
Miguel Negron (Drums)
Internet: