OZ – Transition State
Band: OZ
Titel: Transition State
Label: AFM Records
VÖ: 20.10.2017
Genre: Heavy Metal
Bewertung: 2.5/5
Written by: Lex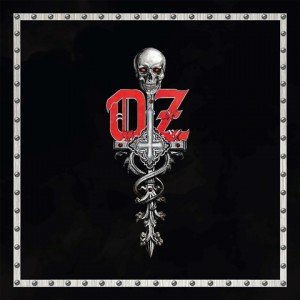 Oz – so verrät mir die Promotioninformation – erreichten in den guten alten Achtzigern den Höhepunkt ihrer Popularität mit dem schönen Titel "Turn The Cross Upside Down". Die ab 1991 eintretende Release-Stille wird jetzt mit aktuellem Album durchbrochen.
Also wieder ein lange erwartetes Comeback? Nun, der Opener "Bone Crusher" schlägt schon einmal gut ein, getragen von einem schönen markanten Riff… Moment mal, das kenn ich doch irgendwo her! Ha, "Bone Crusher" klingt verdächtig nach "Queen of the Reich", womit der beste Song des Albums leider nicht ganz geistiges Eigentum von Oz ist. Ansonsten machen die Finnen eigentlich alles richtig, sorgen für ein gutes Gleichgewicht zwischen Variation und Eingängigkeit…
ABER: Der Funke will einfach nicht zünden. Vielleicht bin ich etwas angesäuert durch das Queensryche-Plagiat, aber ich finde es riecht in der Küche der fünf Mannen einfach zu stark nach Fertigsoße und Standardrezepten, auch wenn man diese gut zu mischen vermag.
Anspieltipp: "Queen of … äh ich meine Bonecrusher"
Tracklist:
01. Bone Crusher
02. Restless
03. Heart Of A Beast
04. Drag You To Hell
05. Whore Of Babylon (Bonus Track)
06. The Witch
07. In A Shadow Of A Shotgun
08. Never Close Your Eyes
09. The Mountain
10. Demonized
11. We'll Never Die 12. Sister Red (Bonus Track)
13. Midnight Screams (Bonus Track)
Besetzung:
Vince Kojvula (Vocals)
Mark Ruffneck (Drums)
Peppy Peltola (Bass)
Johnny Cross (Guitar)
Juzzy Kangas (Guitar)
Internet:
Oz Website