Band: Stamina
Titel: System Of Power
Label: Pride & Joy Music
VÖ: 24. Februar 2017
Genre: Melodic/Progressive/Power Metal
Bewertung: 4/5
Written by: Daniel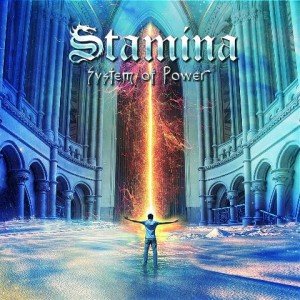 16 Jahre dümpelt die italienische Band schon im Underground und legte bisher drei gute Alben vor. SYSTEM OF POWER markiert den vierten und bislang besten Streich des Quartetts um Luca Sellitto.
Dabei braucht man sich anhand von neoklassisch geprägten, klangtechnisch knallhart daherkommenden Kompositionen wie Holding On, One In A Million und dem Titeltrack weder vor Größen wie Symphony X noch vor Meistern wie Dream Theater zu verstecken.
Denn auch wenn man relativ eingängig zu Werke geht, ist bei allen Liedern ein Höchstmaß an Anspruch anwesend, der aber zu keiner Zeit überfordert.
Sehr gelungen sind auch die Chöre, die sich dem hohen Gesamtniveau anschließen.
Die Platte weiß durchweg zu überzeugen und bietet in der dreiviertel Stunde eine Menge. Das zwischen Progrock und AOR wandelnde Portrait Of Beauty, das mitreizende und mit folkigen Elementen angereicherte Undergo (Black Moon Pt. 2) sowie das abgefahrene Love Was Never Meant To Be zeigen zudem auf, wie man bekannten Elementen durch kreativer Einbindung einen neuen Anstrich geben kann.
Vom melodischen Power Metal und Progrock bishin zum Hardrock schaffen es STAMINA tatsächlich, ein wirklich essenzielles Album abzuliefern, daß sich nicht nur Freunde von Symphony X, Angra und Royal Hunt eintüten können. Qualitätsmäßig spielen die Italiener nämlich ganz oben mit!
Trackliste:
01. Holding On
02. Must Be Blind
03. One In A Million
04. Undergo (Black Moon Pt. 2)
05. Love Was Never Meant To Be
06. System Of Power
07. Why
08. Portrait Of Beauty
Besetzung:
Alessandro Granato – Gesang
Luca Sellitto – Gitarre
Mario "Uryo" Urciuoli – Bass
Andrea Barone – Keyboards
Gäste:
Andrea Stipa – Schlagzeug
Jacopo DiDomenico – Hintergrundgesang
Donata Greco – Flöte
Giulia Silveri – Cello
Stamina im Internet: