Band: The Order
Titel: Rock'n'Rumble
Label: Massacre Records
VÖ: 06. Mai 2016
Genre: Melodic Metal / Hard Rock
Bewertung: 4,5/5
Written by: Lazer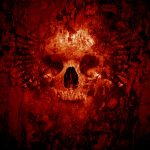 Unsere Nachbarn aus Bern schießen über Massacre Records einen neuen Longplayer in die Umlaufbahn. "Rock'n'Rumble" nennt sich das gute Teil von The Order aus der Schweiz. Die Hard Rocker veröffentlichen mittlerweile ihr fünftes Studioalbum.
Seit 2004 besteht die Truppe nun schon und das unverändert. Die Jungs haben sich also nicht nur eingespielt und kennengelernt, sie sind eine eingeschworene und komplett auf einander abgestimmte Mannschaft. In knapp 49 Minuten präsentieren die Eigenossen, dass die Schweiz neben Uhren und Schokolade, Bergen und schöne Landschaften, nicht nur Größen wie Gotthard, Amagortis, Eluveitie oder Samael (um nur sehr wenige zu nennen) zu bieten hat.
The Order spielen mit ihrem neuen Output "Rock'n'Rumble" auf jeden Fall in der ersten Riege des Hard Rocks mit. Ihre Tracks haben neben Power und Drive auch das nötige Feingefühl und den Griff fürs Detail. Egal ob Songs mit etwas weniger Geschwindigkeit oder eben richtig knallige Tracks – The Order landen mit "Rock'n'Rumble" hier zehn volle Punktetreffer.
Der Hörer darf sich auf knapp über 48 Minuten feinsten Hard Rocks freuen. The Order schaffen auf ihrem neuen Longplayer eine Atmosphäre und kreieren Arrangements, die man in solch einer Ausführung heute leider zu selten findet. Die vier Schweizer hatten allen Anschein nach, ziemlich viel Spass beim Erschaffen dieser Songs, die Spielfreude kann man regelrecht spüren in ihren Liedern.
"Rock'n'Rumble" ist ein wirklich kurzweiliges und authentisches Album geworden, mit dem nicht nur eingefleischte Die Hard-The Order Fans ihre Freude haben werden.
Mein Fazit: "Rock'n'Rumble" von The Order ist nahezu ein Meisterwerk. Mit feinster Technik spielen die Jungs gekonnt die Gehörknospen in Trance, um dann mit der Power einer nie enden wollenden Links-Rechts-Kombination zuzuschlagen. Der Knock-Out steht unmittelbar bevor. Sehr geiles Album.
Tracklist:
01. Play It Loud
02. Rock'n'Rumble (1984)
03. No One Can Take You Away From Me
04. Fight
05. Gimme A Yeah
06. Womanizer
07. Turn The Pages
08. Wild One
09. Reason To Stay
10. Karma
Besetzung:
Gianni Pontillo – Vocals
Bruno Spring – Guitars
Andrej Abplanalp – Bass
Mauro Casciero – Drums
Internet:
The Order Website