Band: Creeon
Titel: Help
Label: 7Hard
VÖ: 03.März 2017
Genre: Alternative/ Modern Heavy Metal
Bewertung: 3,5/5
Written by: Daniel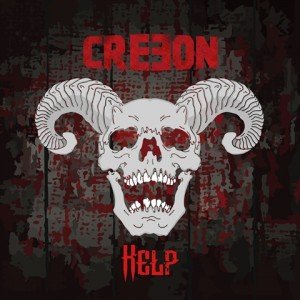 Die Schweizer sind seit 2009, so zumindest nach eigenem Bekunden, auf der Suche nach einem eigenen Stil.
Das kann mächtig in die Hose gehen, doch die Brugger machen kompromisslos "Nägel mit Köpfen" und fügen ihrem ursprünglich vom Power Metal ausgehenden Stil gekonnt moderne Elemente hinzu.
So ist Help Me mit seinen tiefen Gitarren näher an Bands wie alten Linkin Park, aber von der Liedschreibung her dann eher ein traditionelles Metallied mit Alternative Rock – Einschüben.
Der Hurricane Of Chaos geht gar fast komplett in die alternative Schiene und offenbart, daß die Band sich stilistisch nicht festlegen will. Denn mit Scream My Name, Monster und Shadows bietet man starke, abwechslungsreiche und moderne Metalsongs an, welche unterbrochen von dem vorangehenden Rocker The Cliff sowie dem ruhigen I´m Gone, welches beinahe schon Richtung 3 Doors Down, Alter Bridge und co. geht, das Gesamtbild von HELP komplettieren.
Und dieses ist modern gehalten, abwechslungsreich gestaltet und trotz der Vermengung von gegensätzlich wirkenden Stilen in sich schlüssig und überfordern aufgrund der kurzen Spielzeit keinen Fans von Metallica, Avenged Sevenfold und Five Finger Death Punch sollten CREEON auf jeden Fall eine Chance geben und HELP antesten.
Trackliste:
01. Hypothermia
02. Help Me
03. Hurricane of Chaos
04. Scream My Name
05. I'm Gone
06. Monster
07. The Cliff
08. Shadows
Besetzung:
Björn Roggensinger – Gesang
Samuel Schulthess – Gitarre
Ralph Preysch – Gitarre
Gabriele Gattaceca – Bass
Oliver Birchmeier – Schlagzeug
Creeon im Internet:
Homepage