Band: Enabler
Titel: La Fin Absolue Du Monde
Label: Century Media Records
VÖ: 2014
Genre: Hardcore/ Thrash Metal
Bewertung: 4/5
Written by: Lex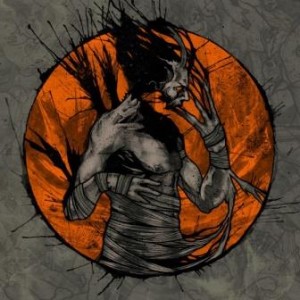 Ich bin sicher nicht gerade bekannt dafür, Sachen gut zu finden die irgendetwas mit "Core" enthalten. Aber "La Fin Absolue Du Monde" von ENABLER ist eine der rühmlichen Ausnahmen.
Es fängt mit dem fähigen Vokalisten Jeffrey Lohrber an: Endlich mal wieder ein Hardcore-Orang Utan der seinem angepissten Gebrülle auch etwas Variation und vor allem Glaubwürdigkeit verleihen kann. Ein ähnliches Kompliment kann ich auch der ganzen Band machen. ENABLER lieben es zwar, voll auf die zwölf zu gehen, verabsäumen es aber dennoch nicht das notwendige Maß an Groove und Wiedererkennungsqualität einzubauen.
Die Typen holzen nicht nur wie die gesichtslosen Klonherden von der Konkurrenz, die haben richtig geiles, gezieltes Riffing. Statt hysterischem Chaos oder formelhaftem Genrehandwerk gibt´s hier gnadenloses Songwriting.
In Tracks wie "Balance Of Terror" (überrascht mit weiblichen Backing Vocals), den MidTempo-Groover "Sickened By The Wake" oder "Live Low" kann ich nur empfehlen reinzuhören.
"La Fin Absolue Du Monde" ist eine positive Ausnahmeerscheinung in einem Genre voll Kompost-Material, hat einige Sofortzünder unter seinen Tracks und wächst außerdem bei wiederholtem Anhören. Nicht wirklich das Ende der Welt, aber ein gelungener Anschlag mit prächtigem Bodycount.
Tracklist:
1. Close My Eyes
2. New Life
3. Neglect
4. I've Got A Bad Feeling About This
5. Information Overload
6. Balance Of Terror
7. World Sterilization
8. The Exiles
9. Prey
10. Sickened By The Wake
11. Rain Darkness
12. Felony
13. Linear Existence
14. Consequence
15. Live Low
16. Mortal Enemy
17. Seekers Of The Truth
Besetzung:
Jeffrey Lohrber (Guitars & Vocals)
Amanda Daniels (Bass & Backing Vocals)
Ryan Steigerwald (Drums)
Internet: