Band: Inverted
Titel: The Age Of Harvest
Label: Grindhouse Music
VÖ: 31. Jänner 2015
Genre: Death Metal
Bewertung: 2/5
Written by: Lazer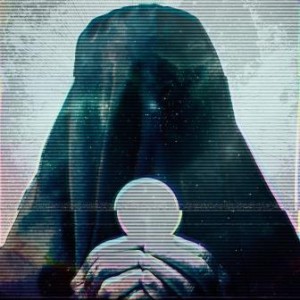 Die italienischen Death Metaler von Inverted bringen Ende Jänner 2015 ihr zweites Album auf den Markt.
Das neue Werk nennt sich "The Age Of Harvest" und umfasst acht Tracks mit einer Spielzeit von knapp 31 Minuten.
Ziemlich flott und schroff präsentiert sich die neue Scheibe von Inverted. Teile mancher Tracks wirken unaufgeräumt, weil man das Gefühl hat, alles prasselt einfach so auf einen ein. Die Anzahl der eingehenden Melodien sind auch überschaubar. Soli werden zwar noch und nöcher zum Besten gegeben, bleiben aber nicht unbedingt hängen. Die Drums sind annehmbar aber hier fehlt es definitiv an Durchschlagskraft. Der Sound allgemein ist nicht gerade von aller erster Sahne. Stimmlich reiht sich The Age Of Harvest in eine schier endlose Liste von Durchschnitts-Death irgendwo im letzten Drittel ein. Nicht mies, aber auch nicht wirklich nennenswert. Nach dem vierten Track meint man, schon alles gehört zu haben…und man behält recht. Es wird nichtmehr imposanter oder qualitativ hochwertiger.
Mein Fazit: Death Metal von der Stange. Vocaltechnisch nicht massig begeisternder Death Metal mit nur wenig repräsentativen Ecken und Kanten.
Tracklist:

01. Abiura
02. Across The Snow To Nowhere
03. Caves
04. Vexilla Prodeunt Regis Inferni
05. E.R. Weapons
06. Tunguska
07. Towards The SUmmit Of No Return
08. Clear Sky
Besetzung:
Gianluigi Giacon – Vocals
Alessandro Scriminich – Guitars
Andrea Tocchetto – Guitars
Enrico Scriminich – Drums
Dienele Deola – Bass
Internet:
Inverted @ Youtube