PAL – Prime
Band: PAL
Titel: Prime
Label: AOR Heaven
VÖ: 26.01. 2018
Genre: Melodic Rock/AOR
Bewertung: 4/5
Written by: Lex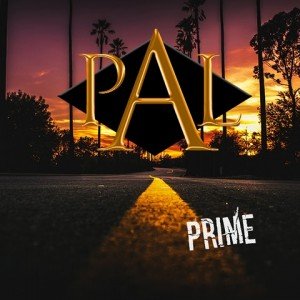 PAL treffen mit ihrem Debut genau den richtigen Nerv bei mir, sodass wohlige Assoziationen mit geliebten 80ies-Filmen, gelungenen Meat Loaf-Schmalzen und Highway-Freiheit wachgerufen werden. Eine wohldosierte Prise Schmalz, dort ein Solo, hier etwas Seelenstriptease und ganz viel positive Vibes über der ganzen Chose – so muss gut gemachter AOR klingen.
Anders als bei den Kollegen von Magnum anno 2018 findet sich zwar kein Killersong der Marke "Peaches And Cream" – aber das ist dann schon Meckern auf hohem Niveau. Ob sanguinische Rocker der Marke "Nowhere Left To Go" oder Schmachter wie "What We´ve Could Been", PAL machen hier wirklich alles richtig.
"Prime" ist folglich ein Debut im AOR-Bereich, das alle (zumindest gelegentlichen) Softrocker anchecken sollten.
Tracklist:
01. Heads Or Trails
02. Carry On
03. Hiding Away From Love
04. Double Nature
05. Wildfire
06. What We've Could Been
07. Nowhere Left To Go
08. River Runs Dry
09. Older And Wiser
10. Leaving This Town
11. One Step Away
Besetzung:
Roger Ljunggren (Guitar)
Peter Andersson (Bass)
Peo Pettersson (Vocals & Keyboard)
Mauritz Petersson (Drums)
Internet: