Blood Red Saints – Love Hate Conspiracy
Band: Blood Red Saints
Titel: Love Hate Conspiracies
Label: AOR Heaven
VÖ: 26.01.2018
Genre: Melodic Rock
Bewertung: 3.5/5
Written by: Lex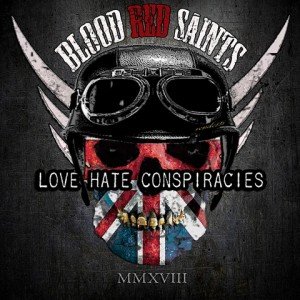 Die Blood Red Saints geben eine gute Vorstellung in Sachen AOR, Stadionrock und Melodic Rock. Das Songmaterial ist dabei sehr eingängig, kompakt und wohlgeraten, wobei manche Songs in Sachen Radiotauglichkeit dann doch meine Schmerzgrenze sprengen ("Turn On The Night", "Arms Wide Open" könnten in der Form auch auf Ö3 laufen).
Auf Tracks wie dem Opener (Anspieltipp) "Another Freak", "Live And Die" oder "Something In Your Kiss" hingegen zeigt die Band ihre Stärken, die neben der jenseits aller Zweifel liegenden musikalischen Klasse, auch in der Vermengung der starken Melodien mit härteren Riffs liegen.
Eine Band, die ihren Stil gefunden hat, und keinen Anhänger von Def Leppard oder Bon Jovi enttäuschen sollte.
Tracklist:
01. Another Freak
02. Live & Die
03. Wake Up
04. Exit Wounds
05. Something In Your Kiss
06. Love Hate Conspiracies
07. Arms Wide Open
08. It Is Over
09. Sometimes
10. Rise Again
11. Turn On The Night
Besetzung:
Pete Godfrey (Vocals)
Lee Revill (Guitar, Back Vocals)
Pete Newdeck (Drums, Back Vocals)
Rob Naylor (Bass, Back Vocals)
Internet: