Band: That Rock Guy
Titel: Nothin´ To Lose
Label: AOR Heaven
VÖ: 30.06.2017
Genre: Melodic Hardrock
Bewertung: 4.5/5
Written By: Lex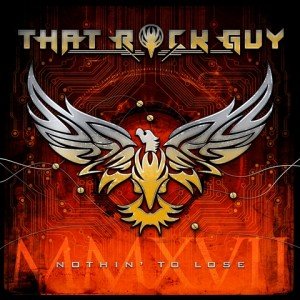 Adam Barclay – mir als Gelegenheitshörer in Sachen Melodic Hardrock bis jetzt kein Begriff – hat hier unter dem Namen "That Rock Guy" ein ausgezeichnetes Debutalbum für alle Anhänger der Klänge von "Bon Jovi" und "Whitesnake" geschaffen.
Kaufen, einlegen, Zeitreise in die Achtziger genießen. Die volle Punktzahl vergebe ich eigentlich nur nicht, weil mir noch der ganz ganz große Übersong fehlt.
Anspieltipps: "Superstar" und "Through The Night".
Tracklist:
01. Superstar
02. Your Dreams Are Keeping Us Together
03. Through The Night
04. One Shot In A Million
05. Never Gonna Say Good-Bye
06. Bring On The Night
07. Can't Get Enough Of You
08. Nothin' To Lose
09. Without You
10. Land Of The Rising Sun
Besetzung:
Adam Barclay (voc & guit)
Internet:
That Rock Guy Website